The sun's finally shining and the vines are waking up from their long winter slumber, with new green buds ready to burst into leaf the first signs of an exciting new vintage to come.
It's Spring, an exciting time of the year in Rutherglen as local winemakers unveil their brand new 2022 vintages
Now's the time to taste the region's fresh array of new white wine styles, many from varietals originating  on the Iberian Peninsula and southern France and Italy which thrive in Rutherglen's distinctly Mediterranean climate.
Forging a new Rutherglen tradition
Discover a delectable range of interesting and unusual white wine releases crafted by talented makers, some of them fifth, sixth and even seventh generation, who continue to experiment with the new and innovate on tradition to produce fresh, aromatic and contemporary wines perfect for any occasion or celebration this Spring.
Head to Stanton & Killeen, a winery long known for producing premium white wines from classic Portuguese grape varietals, to taste the unique, zesty flavours of the new season's Arinto and Alvarinho releases. At Campbells don't miss winemaker Jules Campbell's sublime 2022 Riesling with its lovely lemon and lime and wildflower blossom notes that perfectly capture the best of the new season.
Beeline for de Bortoli to taste winemaker Marc Scalzo's Arneis, a gold medal winner at the 2022 Sydney Wine Show and do hold your breath for the release of this year's Jones Winery Fiano crafted by its gifted maker, Mandy Jones.
At Buller Wines, Dave Whyte, says he is "always excited about Springtime."
"It's just a great time of the year coming into the festive season, with race carnivals, picnics, celebrations and fun times."
Buller Wines' Prosecco and Pinot Grigio are popular choices at this time of year, but Dave says right now he is especially excited about their newly released Calliope Chardonnay which "we only make in the best years."
"It's a fairly worked wine that's quite hands-on. We regularly stir it in the barrel which builds structure and flavour into the wine by stimulating the yeasts so when they break down you get the more bready, buttery, almond notes coming through and then when the taste is just right, we put it into the bottle for eight months before it's released."
A lovely Spring drop, Buller's Calliope Chardonnay, with its divine flavours and aromas of "ripe peach, apricot and honeycomb scents with hints of butterscotch finger, toast and spicy nougat" is perfectly named for the ancient Greek Muse of poetry Calliope.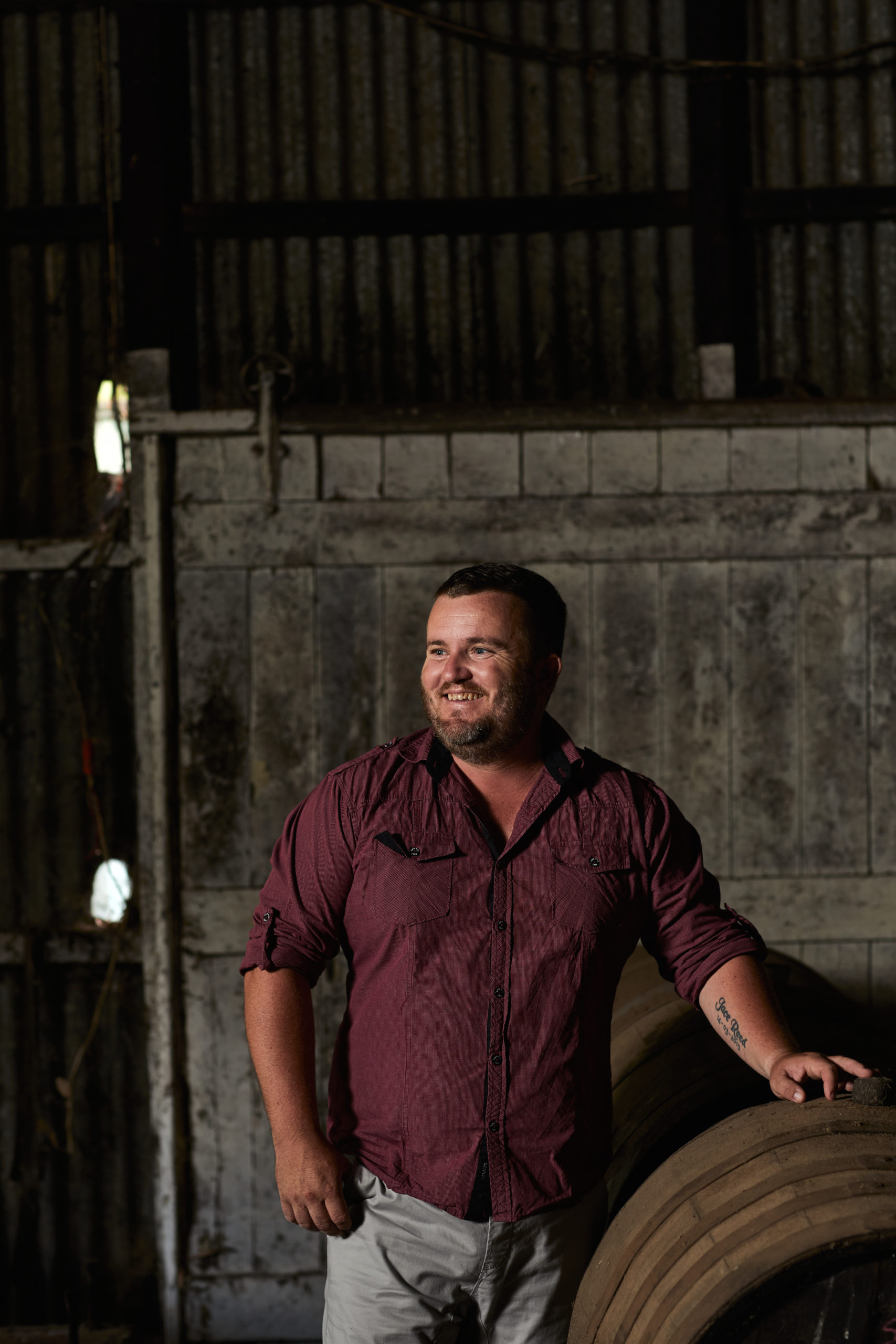 Brand new from St Leonards Vineyard is the first release from All Saints Estate/St Leonards winemaker Nick Brown's 'Pilot Project' range of small batch wines made from old vines grown along the sandy loams of the Murray River at Wahgunyah.
Nick was keen to experiment with a skin-fermented style, working with two of the Brown family's signature varietals, Muscat (a salute to Rutherglen's famous fortifieds) and Marsanne, a white grape from the Rhone, grown in Wahgunyah for more than 70 years.
The result is Marsie, a luscious blend of 75 percent Marsanne and 25 percent Muscat crushed 'on skins' and then fermented to extract more tannins and flavour in the same way red wines are usually made.
Nick says Marsie's delicate pale pink colour as well as its rose aroma are from the Muscat while its citrus, apricot and peach notes are from the Marsanne. And the good news is that it's ready to drink just in time for the sunshine. Welcome Marsie, welcome Spring!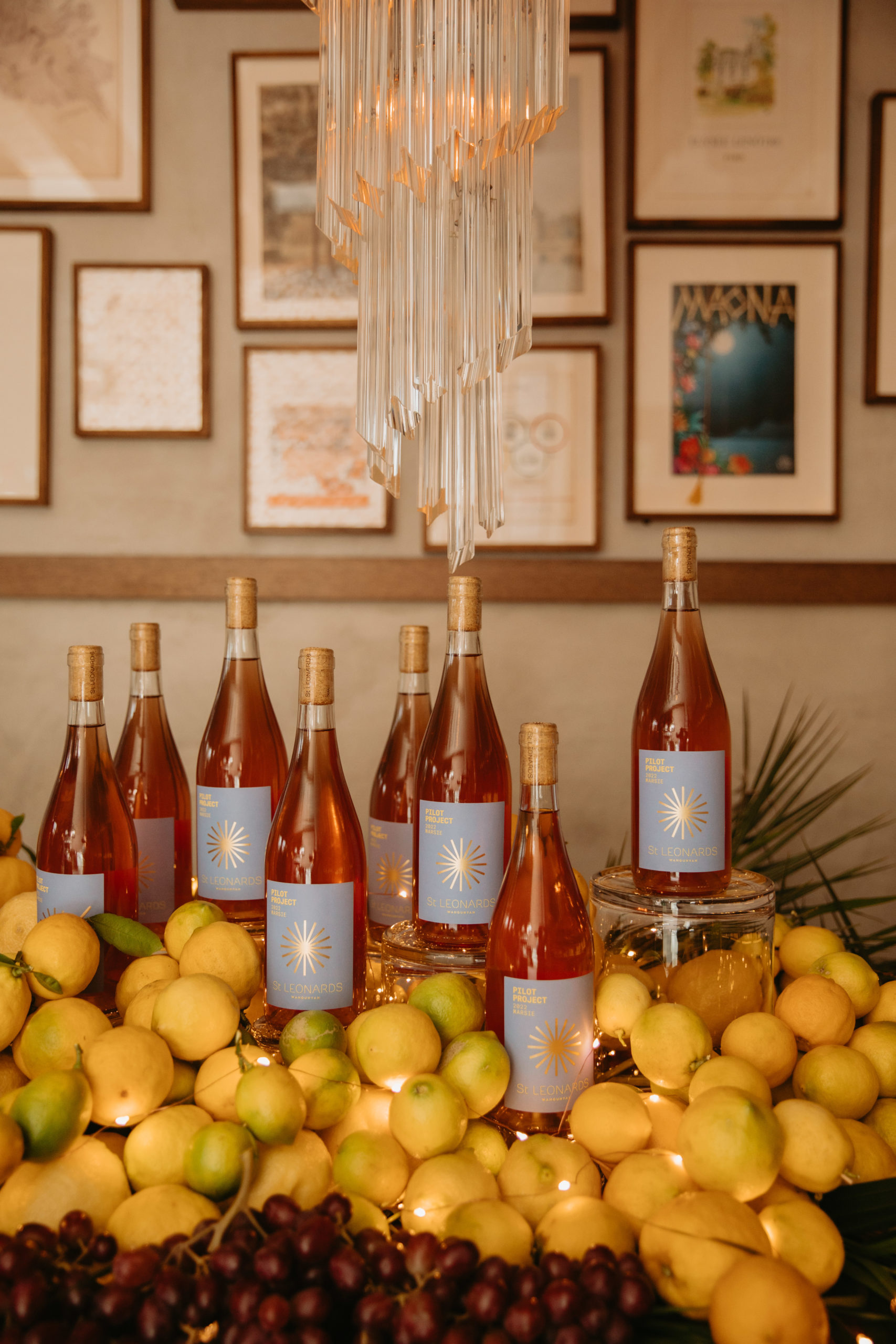 Enjoy a bubble or two? Check out Rutherglen's finest sparkling makers. Explore our Rutherglen vineyards to find your perfect pairing.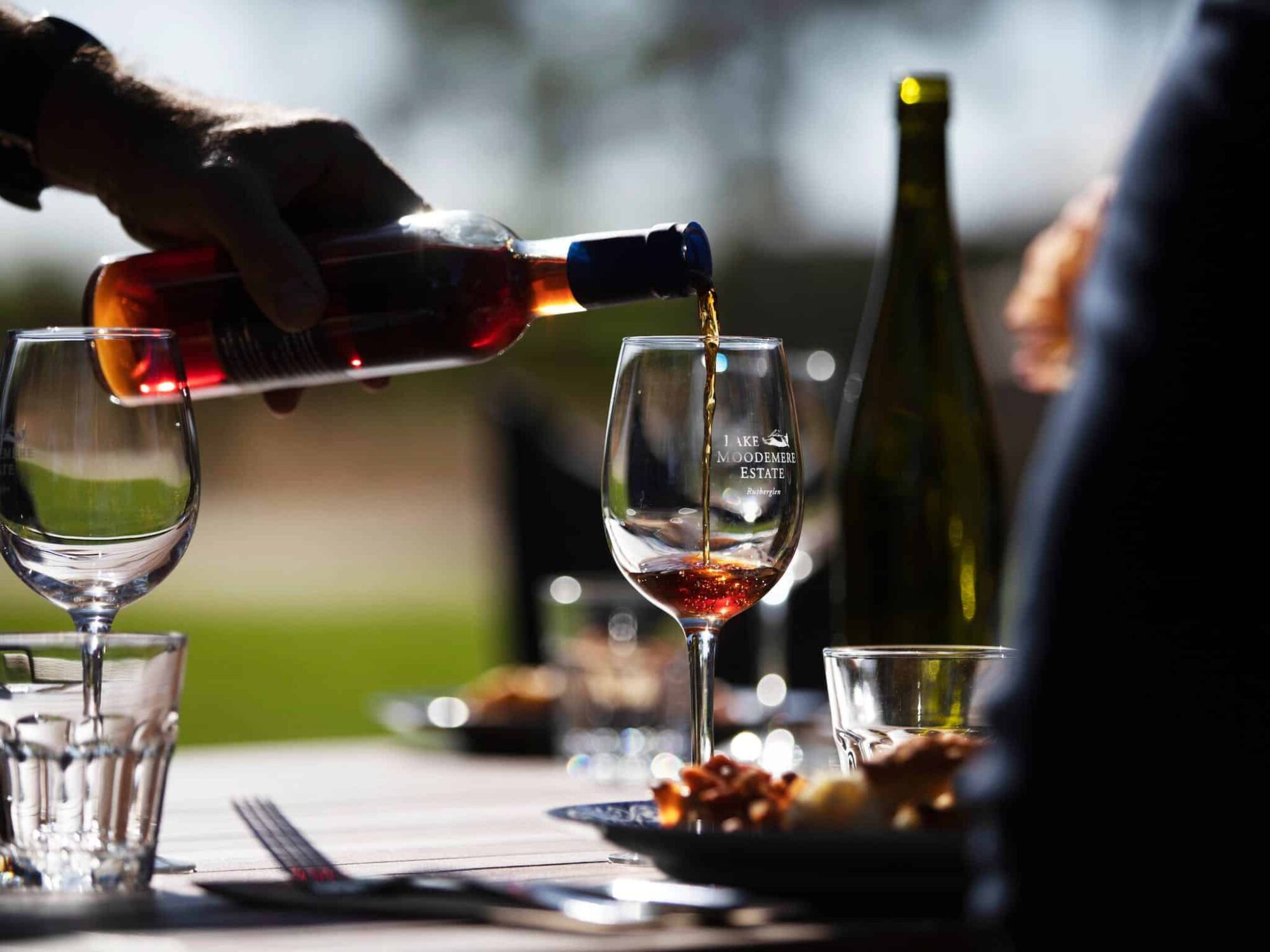 North East Victoria's first and only Certified Sustainable Vineyard, and one of Australia's Top 50 Vineyards. Lake Moodemere Estate is…
Can't Find It? Use Our Search
Can't Find It?Use Our Search