Rutherglen's wine history is thought to date back to some time in the mid to late 1850s when Lindsay Brown planted a four-acre vineyard on his 'Gooramadda Run'. Regarded as the father of the Rutherglen wine industry, Brown is credited with the enduring quote -
'Dig gentleman dig, but no deeper than six inches, for there is more gold to be won from the top six inches than from all of the depths below'
More plantings soon followed and the wines of the North East soon found strong favour throughout the colony. Given the limitations of the time it's incredible to think that just 30 years later Rutherglen would be considered an international wine industry player, boasting some of the largest estates in the world.
Many wineries established at this time are still flourishing today.
Gehrigs - 1859
Chambers Rosewood - 1859
Morris- 1859
St Leonards - 1860
All Saints Estate - 1864
Campbells - 1870
Stanton & Killeen - 1875
*Excerpts of this article were taken from 'Rutherglen - Wine Centre of North East Victoria', written by Brian Lloyd and John Kennedy in 2007. Copies of this fascinating book are available from the Rutherglen Wine Experience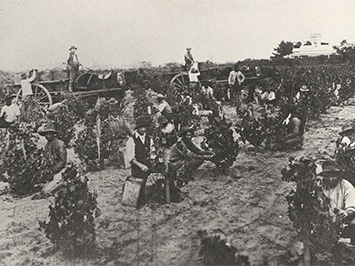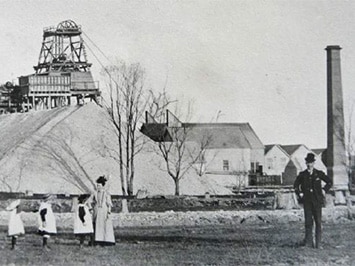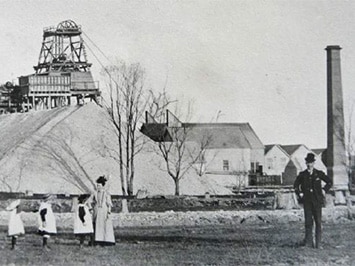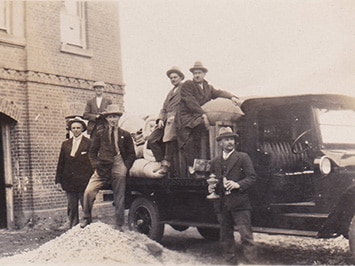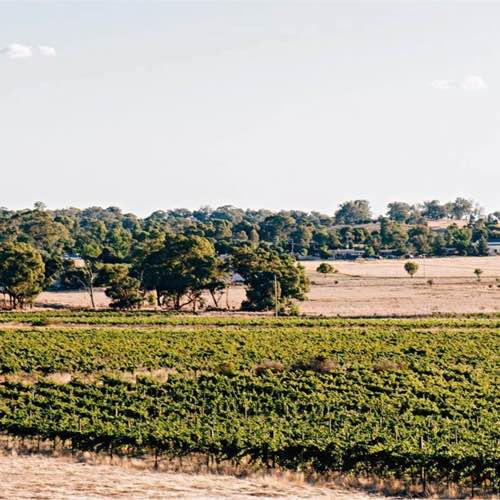 Timeline of our wine region
Pre 1830's– Kwat Kwat, a branch of the Bangerang people occupy the land around Rutherglen.
1839– Foord and Crisp take up the Wahgunyah run of 35,000 acres.
1847– Lindsay Brown selects Gooramadda run. 'There is more gold to be won from the top six inches of soil than from the depths below it.'
1851– First vines in the region were planted by Edwin Sanger at Corowa and John Lindsay Brown at Browns Plains.
1858-1870– Chambers, St Leonards, Gehrig's, Campbell's, All Saints, Jones and Morris establish first plantings.
1860– Wahgunyah rush follows the discovery of gold on 9th September near Rutherglen to grow to a population of 11,000.
1878– All Saints Estate wins Australia's first international gold medal at the Paris Exhibition. Wine production exceeds demand but high duties on the interstate and foreign wines stimulate the Victorian wine industry.
1875-1896– Stanton & Killeen vineyards are established, Mount Prior cellars are built.
1884– Rutherglen Statistics: 50 vineyards, about 3,000 acres and 1,870 people employed in the local wine industry.
1899– Phylloxera hits Rutherglen in the Rhue vineyard (now Jones). Replanting on American rootstock commences. This occurred when Rutherglen was producing one-quarter of Australia's wine production.
1906– An estimated 6,960 acres of vines are planted in the Rutherglen district.
1908– Durif was bought to Rutherglen by Francois de Castella.
1920-1930– Bullers was established and Les Jones Snr buys the Rhue vineyard and winery.
1925– An estimated 7,000 acres of vines are planted in the Rutherglen district. Production
of sweet fortified wines is at a high to supply the Australian market.
1925– Rutherglen production once again reaches pre-phylloxera levels. Australia is exporting 750,000 gallons of wine a year to England, most of this from Rutherglen.
1930– Rutherglen begins trading fortified wine in bulk and booms for two decades.
1960's– Rutherglen vignerons begin widespread table wine planting, as influences from other wine regions impact on the Australian consumer's interest in wine varieties.
1967– Rutherglen Wine Festival, an Australian first is held and begins the revival of Rutherglen and winery tourism.
1974– First Rutherglen Winery Walkabout attracts 10,000 people to the various wine-related activities over the festival weekend.
1984– Seppelts sell their holdings and Pfeiffer's buy their old distillery site.
1990's- to today. Vineyards expand again, with new wineries established in the region. Lake Moodemere, Cofield, Anderson, Rutherglen Estates, Warrabilla, Valhalla and Scion – new generations of winemakers work with a great collection of diverse varieties. Using tried and true traditional methods as well as the latest technology, the Winemakers of Rutherglen ensure fine wine production continues for future generations.
For more information visit the Rutherglen Historical Society
Can't Find It? Use Our Search
Can't Find It?Use Our Search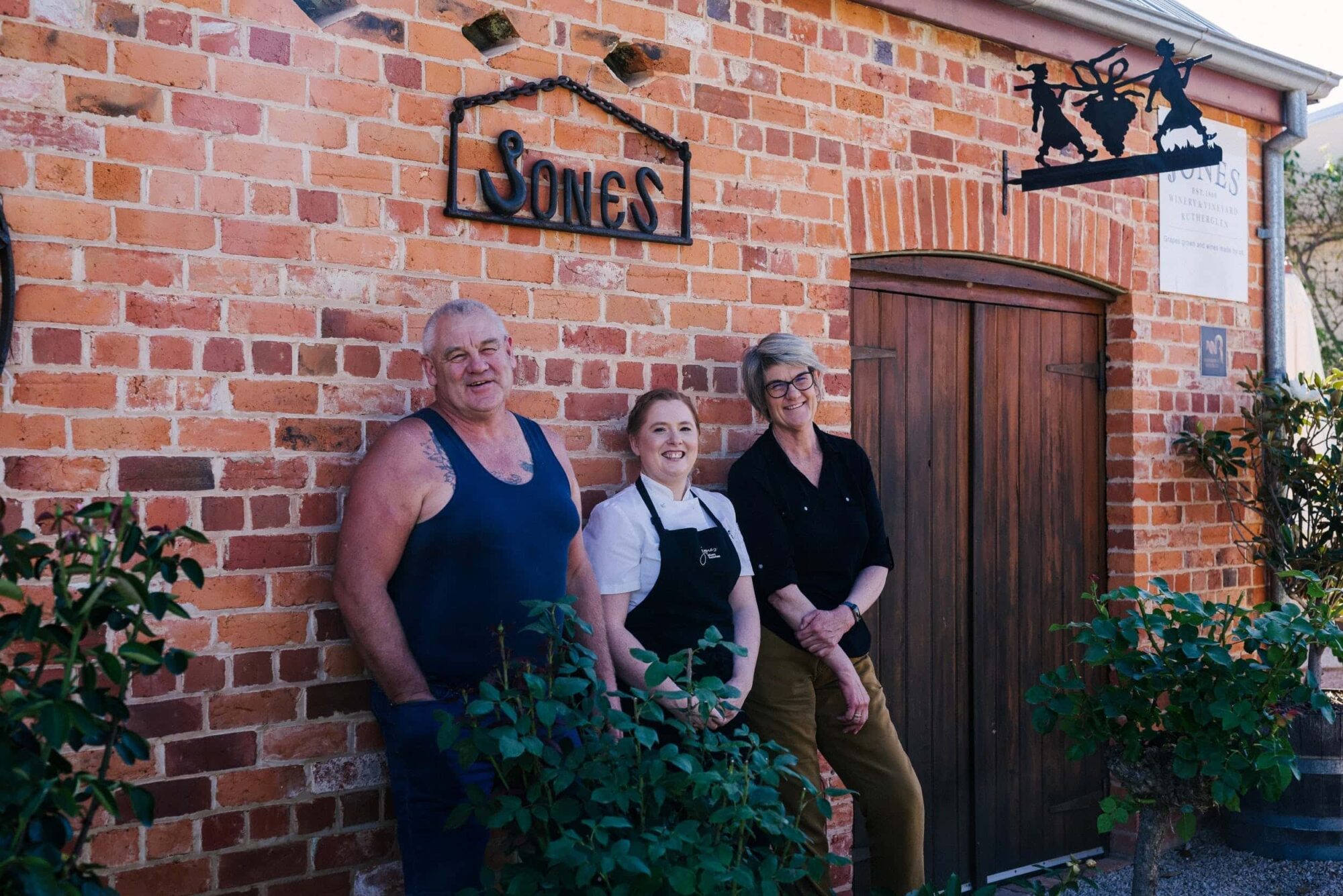 On Jones Road, Rutherglen, the Jones family traditions of grape growing, winemaking and cooking have been kept alive for six…