Blaze a trail to Rutherglen, a winter destination tailor-made for lovers. Or anyone else unable to resist a crackling wood fire, sensuous gourmet food and luscious, internationally-prized fortified wines.
This sophisticated yet laid-back getaway is full of tantalising flavours to explore and savour and perfect for a brisk walk or cycle through vine-studded countryside before succumbing to the pleasures of the palate.
Jump online to book a charming cottage or go luxe in a contemporary villa and discover the seasonal delights of Rutherglen this winter.
At nearby Lake Moodemere Estate, Belinda Chambers expertly decorates the tables of the cosy restaurant and wine bar with freshly picked blooms from her winter garden. Two blazing open fires keep the mood here mellow as aromas from mouthwatering dishes like the estate-grown lamb ragout with housemade pasta being prepared by chef Jarrod Smith waft in from the kitchen.
The new seasonal lunch menu focuses on delicious, warming, comforting food and matching wine grown and made at Victoria's first and only fully sustainable winery by sixth and seventh generation makers, Michael and Joel Chambers, including a stonking Sparkling Shiraz Durif.
At award-winning boutique winery, Jones, pull up a stool at cellar door and take a guided tasting of winemaker Mandy Jones' excellent French-style wines between mouthfuls of freshly shucked oysters. Mandy's cold day recommendation is the 2019 LJ, a Shiraz Grenache that's "a complex, intense, spicy, savoury red from old vines".
Or skip straight to lunch in the cosy restaurant and prepare to be dazzled by head chef Briony Bradford's sensational, seasonal nose-to-tail French cuisine. Briony honed her skills over 15 years in the UK and Sydney mentored by some of the world's best chefs including Michelin starred Claude Bosi at Hibiscus and Andre Garret at Galvin at Windows in London.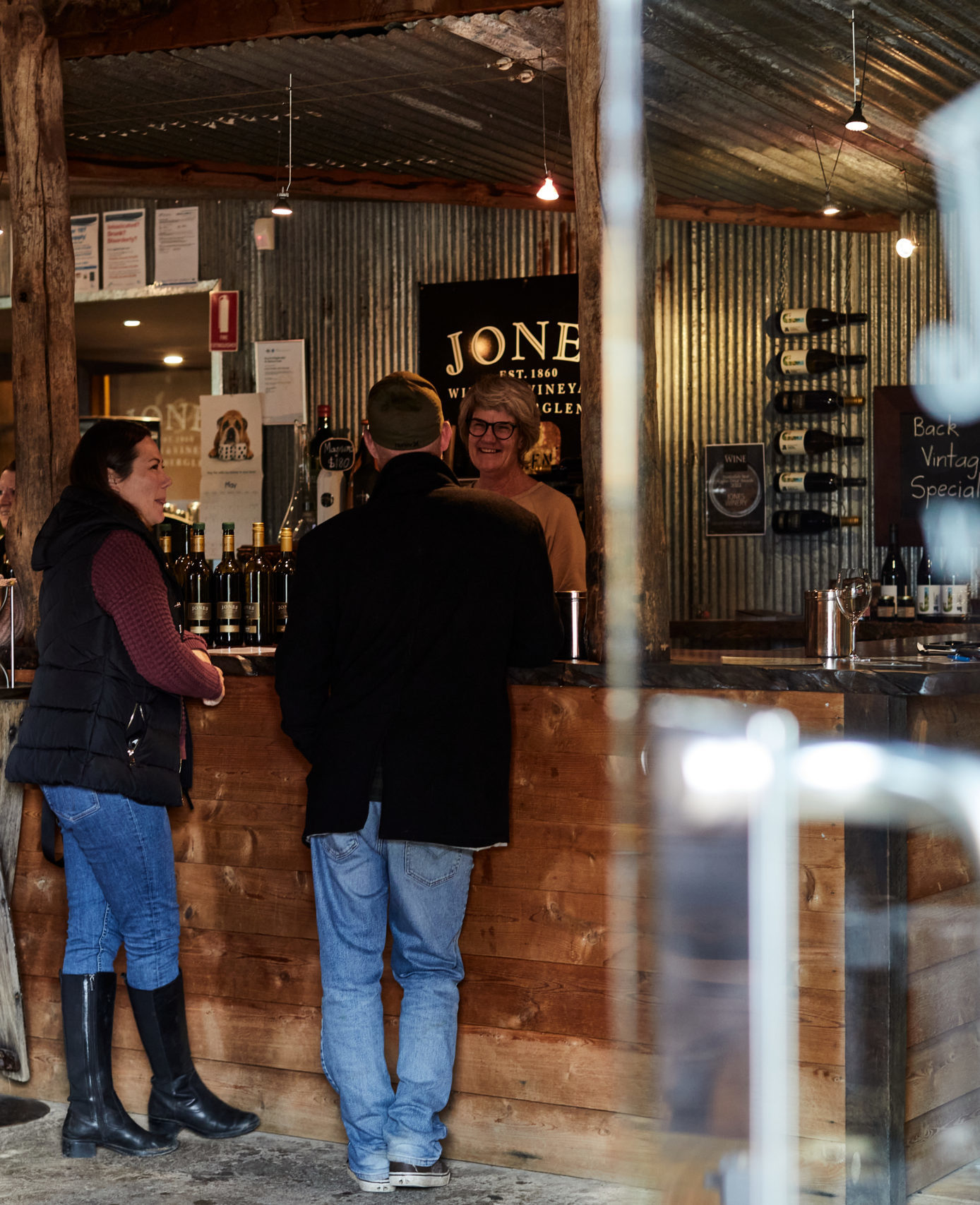 Owners/chef Erica and Matthieu Miller, are the new kids on the Main Street block, dishing up romance in very large dollops at their Grace. bar + eatery. Painted in deep, dark tones, here the experience is intimate with candlelit tables and, yes, a blazing wood fire.
Start with a winter cocktail made of spirits from one of the area's acclaimed local distilleries. How about a Stanley Chestnut whiskey sour to warm up the cockles?
The food at Grace. is seasonal, regional, sometimes foraged and always inspired, reflecting Matthieu's expertise gained through years working closely with every one of the High Country's Hatted chefs.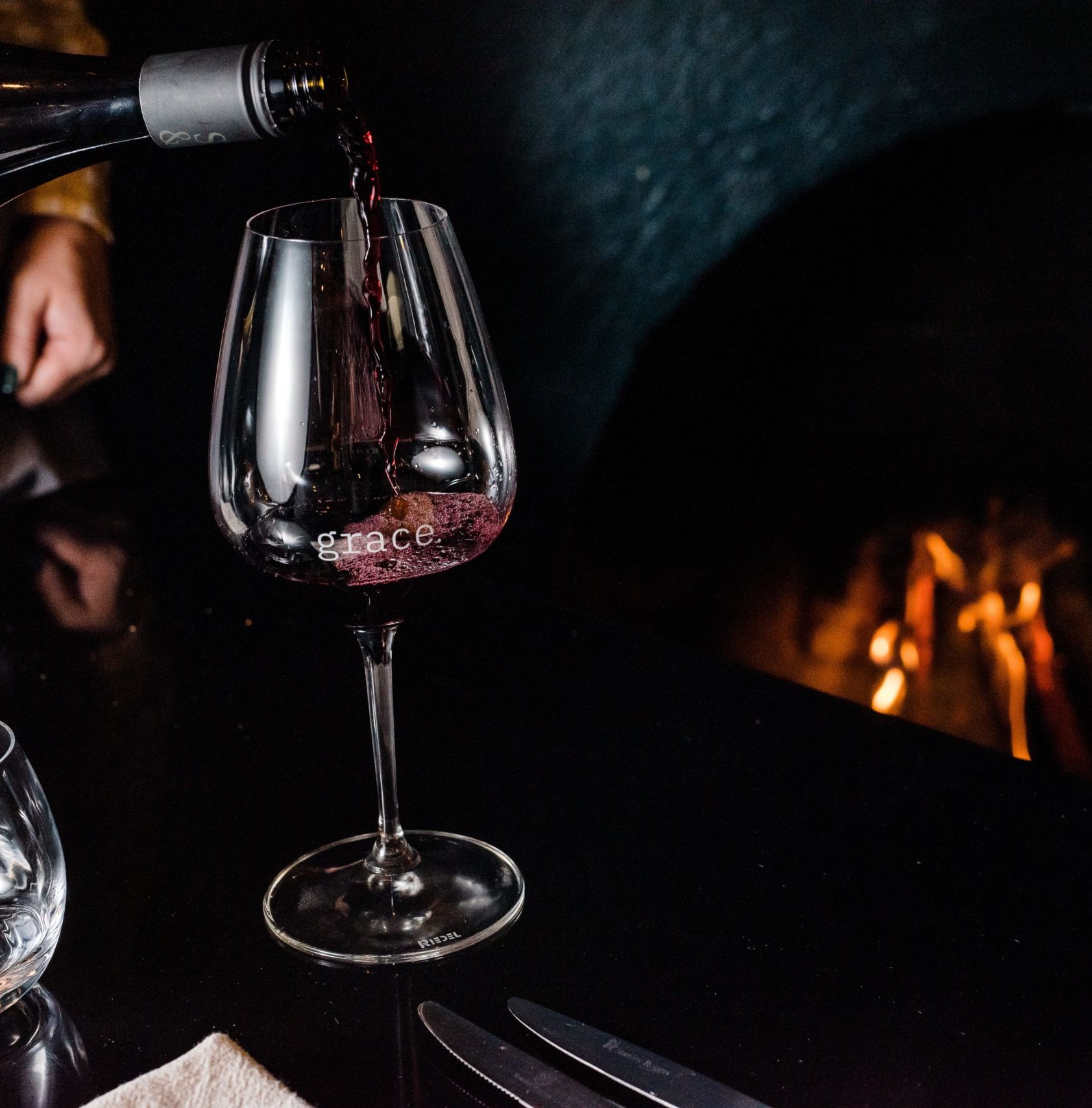 At the end of the day, hit the hay in style. Birdsong fills the air in the mornings at Lake Moodemere Estate's Lake House, a secluded couple's retreat overlooking the beautiful expanse of the lake.
Or over at Jones Winery, wake up cocooned inside a beautiful Tiny House overlooking the grapevines and tuck into brekkie in bed from a delicious hamper that features Briony Bradford's own amazing house-baked rye bread.
Discover the romance of Rutherglen. Pack the puffer and hit the road for an unforgettable weekend's indulgence in all the good things the season of Jack Frost brings.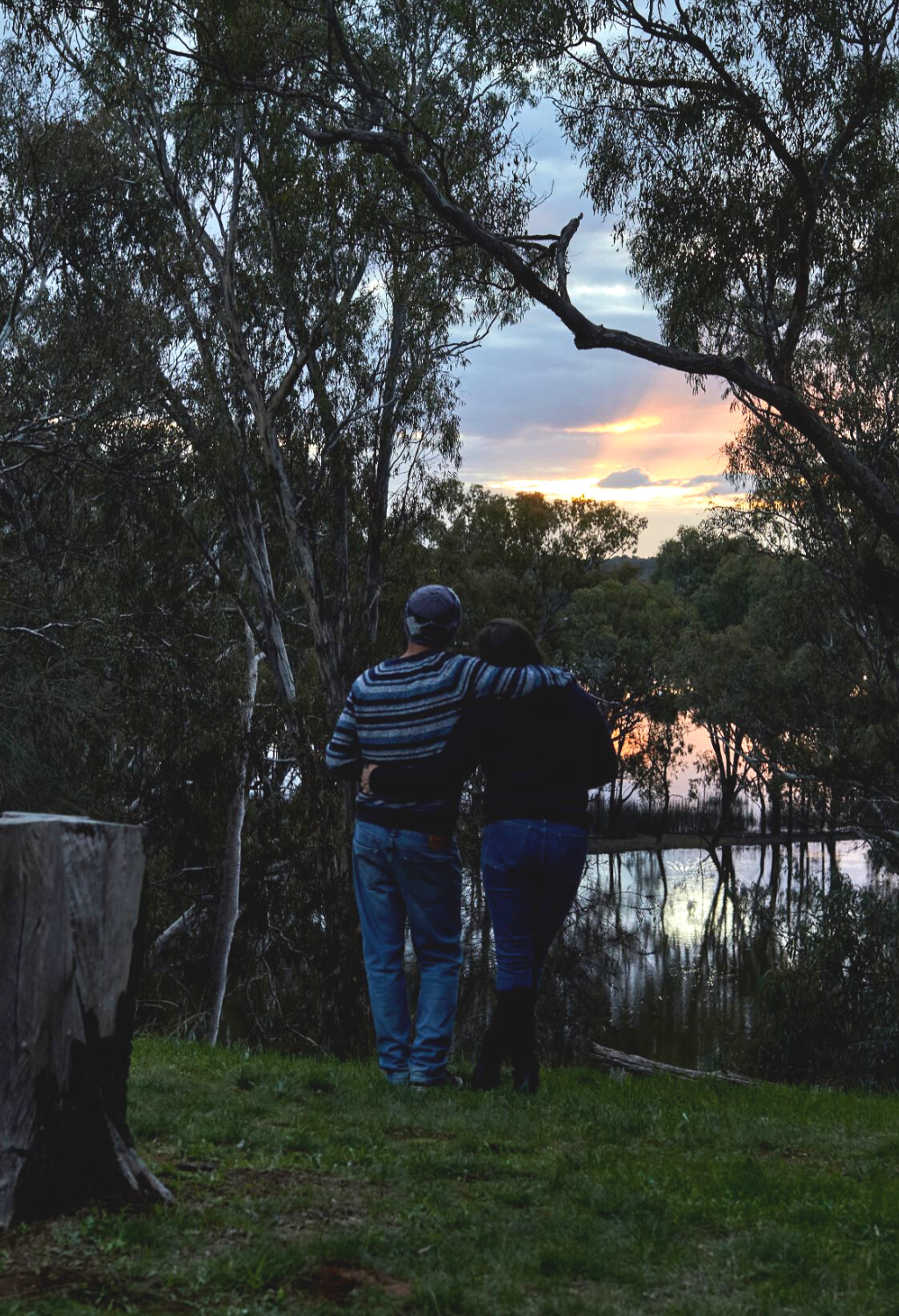 Enjoy a bubble or two? Check out Rutherglen's finest sparkling makers. Explore our Rutherglen vineyards to find your perfect pairing.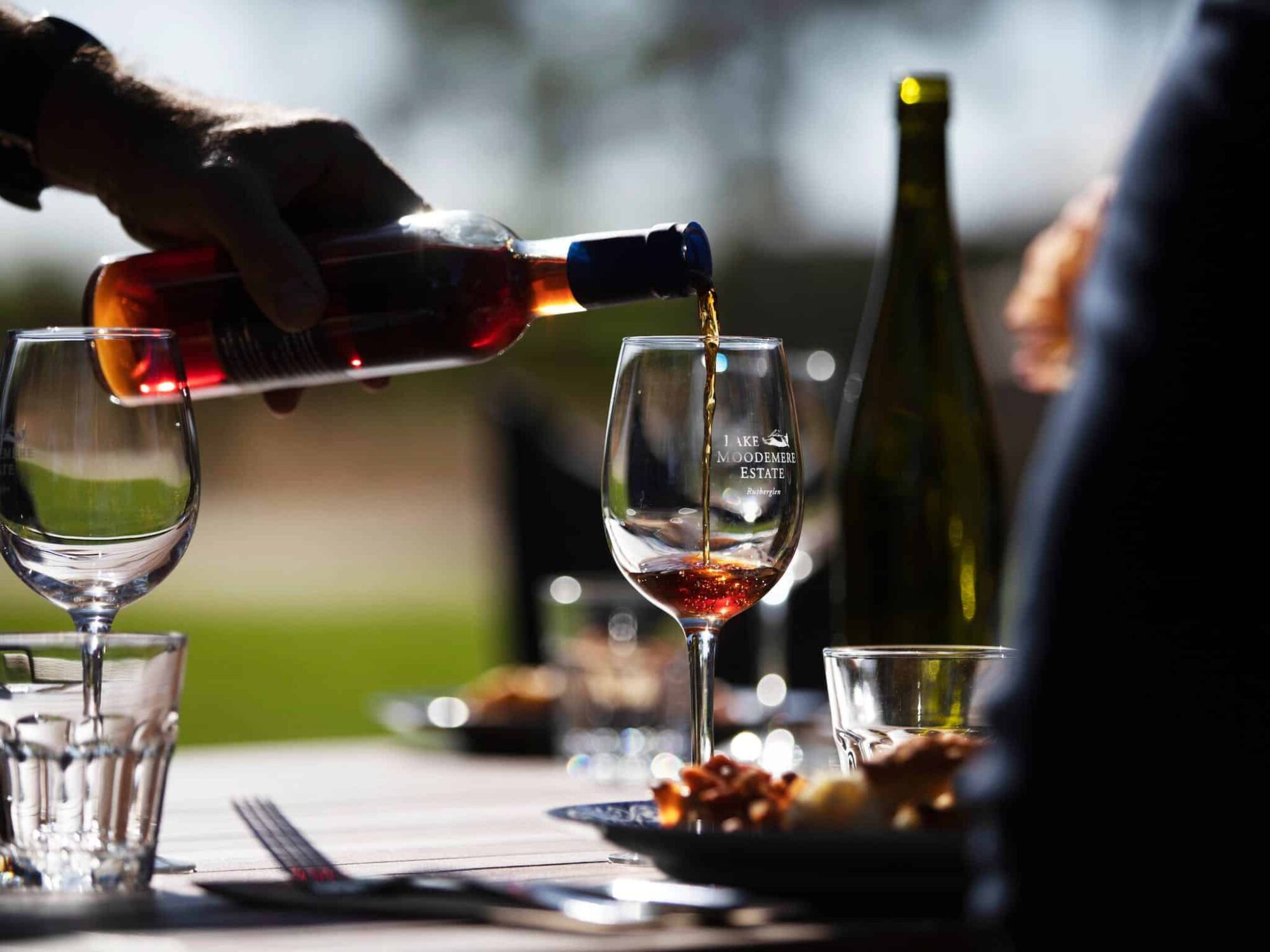 North East Victoria's first and only Certified Sustainable Vineyard, and one of Australia's Top 50 Vineyards. Lake Moodemere Estate is…
Can't Find It? Use Our Search
Can't Find It?Use Our Search