One of the oldest wine growing areas in Australia and long known for its fortified wines, Rutherglen, in Victoria's High Country, continues to pioneer winemaking thanks to the innovations of the next generation of regional wine families.
Wander through town and see the gold rush heritage reflected in the historic buildings now housing antique and bric-a-brac shops, tearooms and restaurants.
Enterprising winemakers have been taking advantage of the fertile land and mild climate around Rutherglen since the early 1800s, producing the renowned fortified wines, robust reds and crisp white wines. Visit modern cellar doors and meet fourth and fifth generation winemakers who are combining family traditions with cutting-edge techniques to keep Rutherglen on the map.
With cellar doors aplenty and bountiful local produce, great dining is par for the course. Local producers are justifiably proud of their honey, trout, Murray cod, cherries, berries, nuts, chutneys and preserves. Pick up a picnic hamper or stock up on supplies to take home with you.
Stop into the Rutherglen Wine Experience and Visitor Information Centre for premium wine tastings and local advice. Hire a bike and set off along the Muscat Trail past river red gum and secluded billabongs, taking in 10 local wineries. Keep the momentum up along the Pedal to Produce Cycle Trail and cruise past local orchards, wineries and cafes. Alternatively, hit the Murray to Mountains Rail Trail along the mighty Murray River.
Popular local events include the Tastes of Rutherglen in March, Tour de Rutherglen (cycling) in October, and Rutherglen Winery Walkabout in June.
Rutherglen is approximately 290 kilometres north-east of Melbourne or about three hours by car via the Hume Highway.
Can't Find It? Use Our Search
Can't Find It?Use Our Search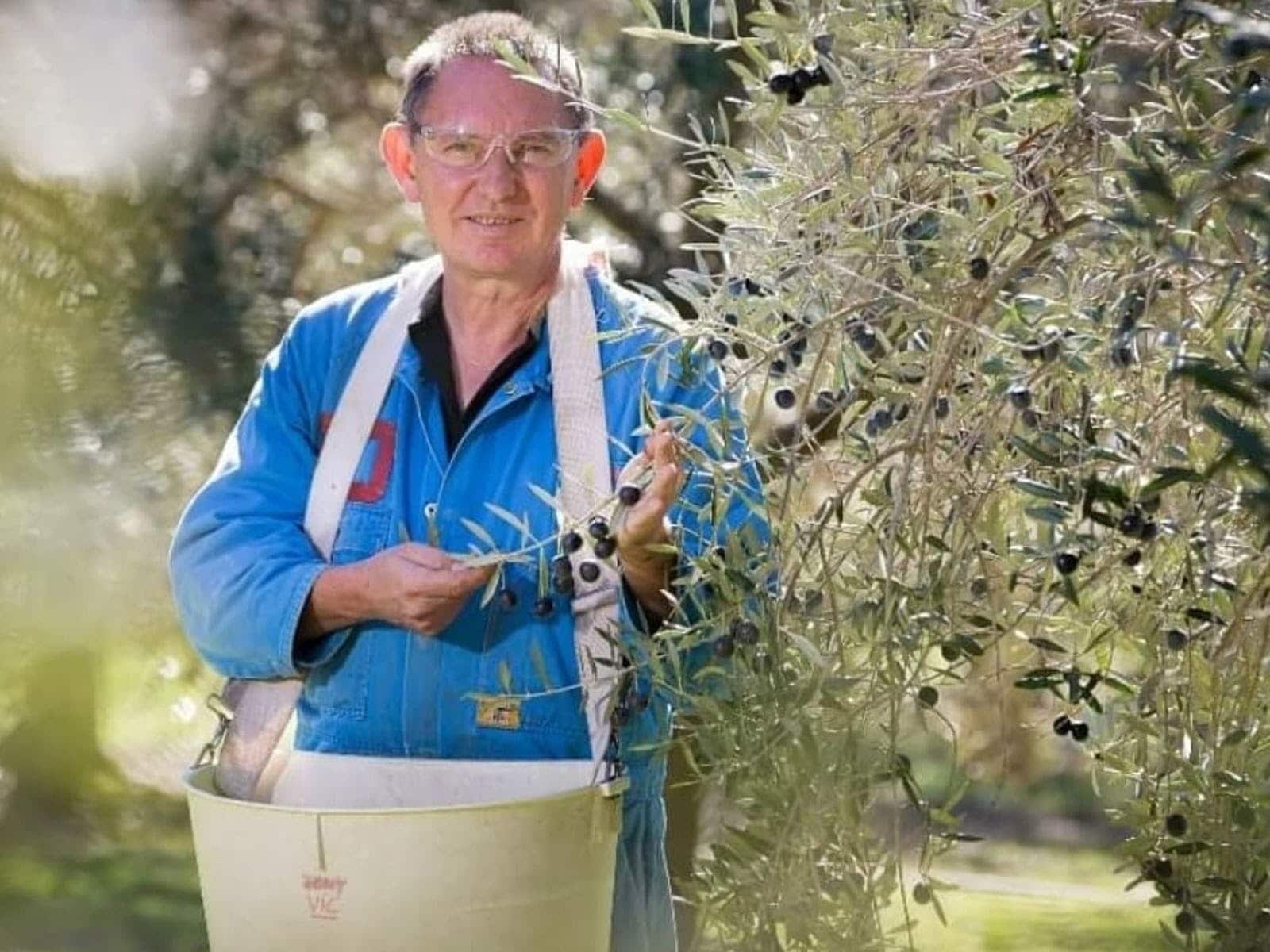 Ever wondered what's involved in running an olive grove or what happens behind the scenes? Venture into the grove, be…