There's something startlingly extraordinary about a wine touching your lips that's been crafted, nurtured and safeguarded by up to six generations of winemakers...
That said, the mention of fortifieds, like muscat and topaque, can conjure images of dust coated wine decanters and grandparents sipping from small glasses after dinner. Not exactly a consideration for a contemporary liquor cabinet… or is it?
With Rutherglen muscat undisputedly renowned as the best in the world, who better than the Winemakers of Rutherglen to blow the dust off the bottle and share the magic that is Rutherglen muscat? With fresh, colourful cocktails, exciting new packaging and up-close and personal cellar door experiences, over 150 years of mystery continues to unravel.
So why does this generation of Rutherglen winemakers want to reintroduce muscat to the world? Well, there's a list, and it starts with the House Style. Impossible to duplicate, yet recognisable in a single sip to any skilled winemaker, the House Style is unique to each winery and exists as a culmination of over 150 years of family winemaking. Each vintage, a wine is produced which is added to the other maturing wines, resulting in products comprised of generations of wine, rich with snowballed knowledge and experience.
"It's one of those generational things you can hang your hat on," sixth-generation winemaker Amy Sutherland Smith of Warrabilla Wines explains. "I do it because my Dad did and he does it because his Dad did. It's not an exercise in making money, it's an exercise of love".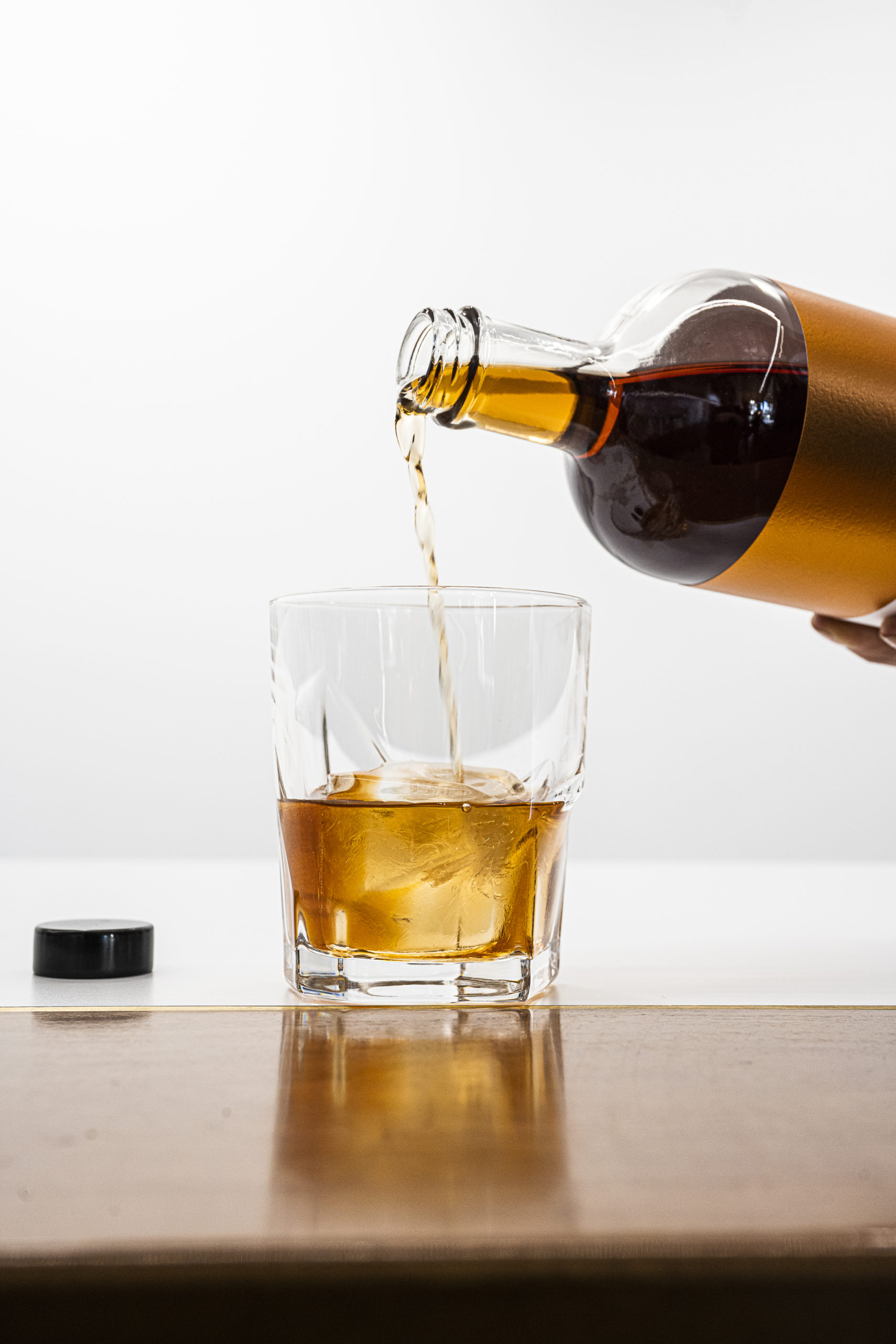 Rutherglen muscat is also totally unique - its unsurpassed richness and lingering complexity is unable to be replicated anywhere around the world due to several factors:
Climate: Rutherglen vintage (March, April, May) is typically mild, sunny and stable, resulting in extra 'hangtime' for the fruit on the vines. This, in turn, produces extremely high baumes ('bo-may' is the measurement of natural fruit sugars) critical to a successful muscat.
Soil: Soil influences character in the muscat, with lighter sandy soils producing more perfumed wines with delicate fruit characters, while the deep alluvial red loam soils found on higher grounds build rich, raisin type flavours.
The grape: With over 200 varieties in the muscat family, only one is used to make Rutherglen muscat - the high quality muscat a Petits Grains Rouge, or to the locals, "Rutherglen Brown Muscat".
The Winemaker's Mark: Perhaps the most important contributor to the uniqueness and superiority of the Rutherglen Muscat.
The unique art form of blending the Muscat of Rutherglen style (with each generation adding its own fingerprint) sees wineries employ either a modified solera system (an alternative blending and ageing process to ensure consistency across the classifications) or the solera system (individual Muscat stocks graduate in an ageing process – from one stage to the next – with the young wine introduced at the earliest stage and the mature wine taken from the final stage for bottling.)
The skill and artistry required to craft Muscat of Rutherglen is as rare as the drink itself. The wines have been refined for over 100 years, safeguarded and lovingly tended to with each producers' house-style reflecting their own personality.
There's no doubt the illustrious Rutherglen muscats are luscious, rich beyond belief and lingering. The complex blend of youth and maturity is mimicked through the string of skilled winemakers that created them - a rare experience difficult to do justice in words. So, if you're keen to take the journey yourself and experience the Rutherglen muscats at their finest and visit the cellar doors.  Here, you can taste the very best a house has to offer (many exclusive to cellar door visitors), learn the Rutherglen muscat classifications, tour the age-old barrels, drink in the history and discover the new versatility of Rutherglen muscat.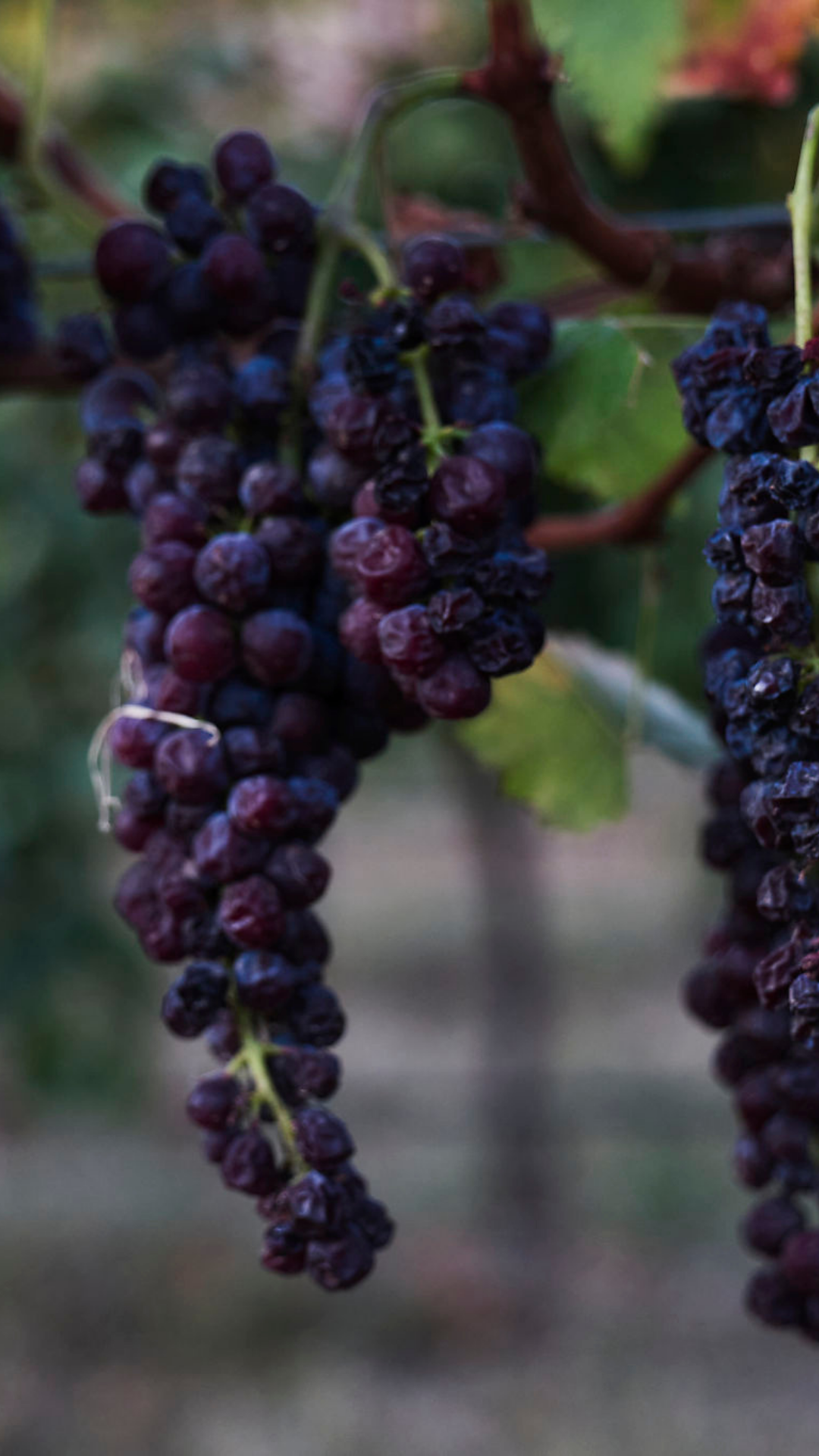 If ambrosia was the tipple of the Gods of ancient Greece, Muscat of Rutherglen is surely its closest earthly relative. Rich, intense, sensuous and rare, this storied fortified is unique to this place and critically judged the best in the world.
Rutherglen winemakers have been lovingly crafting this delectable drop that sits somewhere between a wine and a spirit for more than a century, passing their secrets and blending techniques down through the generations.
Only tiny volumes are produced each year from rare wine stocks crafted from a very special, very small red berry, the Muscat á Petits Grand Rouge. It thrives in Rutherglen's soils and climate and once picked, is aged in barrels for years, sometimes generations, before being blended by hand by winemakers to their own individual taste, style and technique.
Rutherglen is indisputably the world's Muscat capital and home to a bona fide national treasure. It's a bucket list experience for anyone visiting this lucky place where cellar doors are ready to roll out the welcome mat and offer a taste of their prized drops.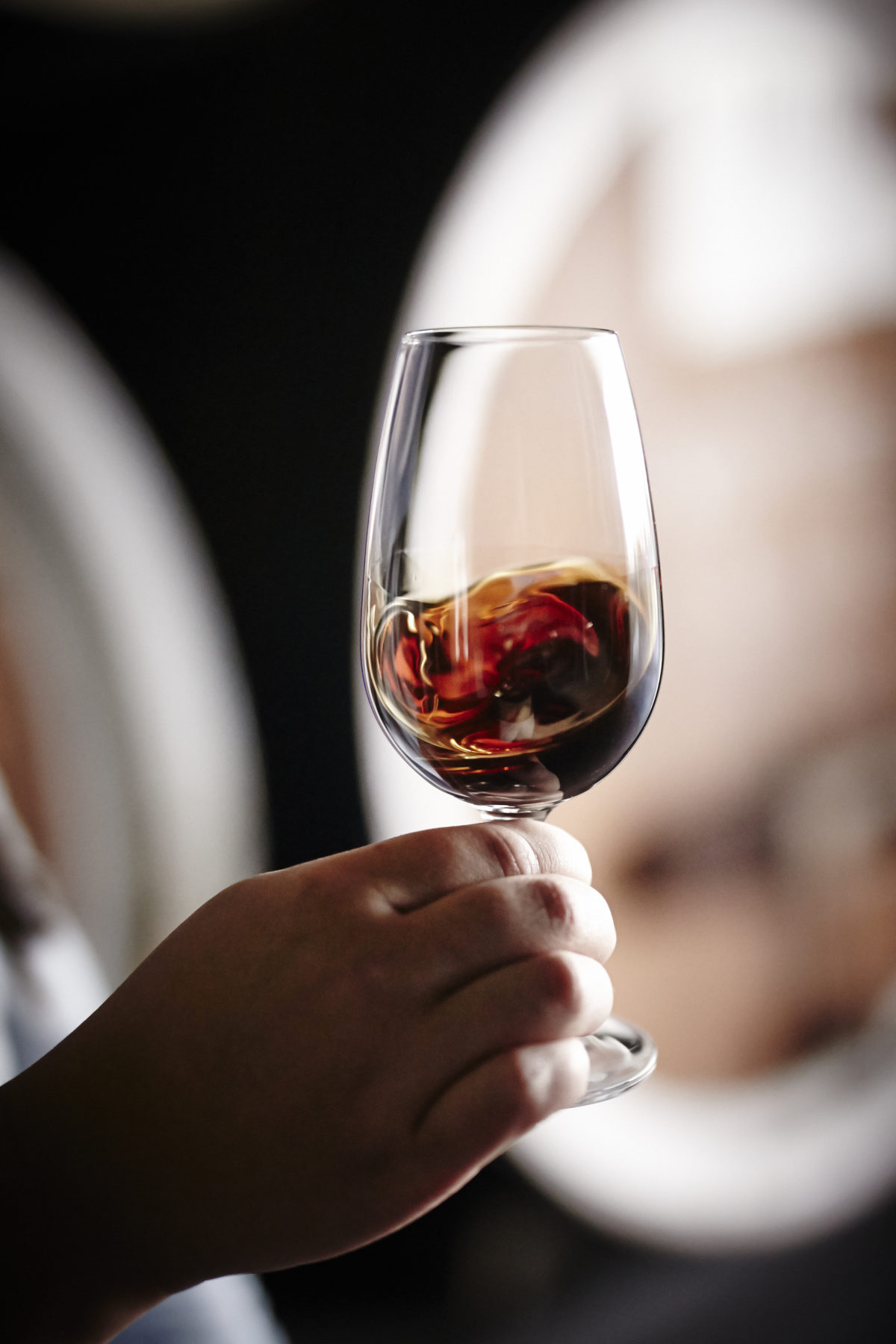 The taste of Muscat of Rutherglen is as hard to describe as it is to create.
Muscat of Rutherglen wines are grouped into a ladder of classifications that mark a progression in richness, complexity, age and intensity of flavour. The classifications exist to ensure drinkers choose the best Muscat for each occasion. Only wines that meet the requirements of this classification system are awarded the much sought-after Muscat of Rutherglen stamp of authenticity.
The four classifications are:
Rutherglen Muscat
Expect an average age of 3-5 years
The foundation style that provides a solid base to further discover and develop your Muscat preference. Rutherglen Muscat is a lighter style; fresh and youthful with raisin flavours and subtle richness that lingers with each sip.
Classic Rutherglen Muscat
Expect an average age of 6-10 years
A step up in terms of richness and complexity. Classic Rutherglen Muscat is where you begin to taste the style's complex and distinctive flavour with a hint of mature wood aged characters.
Grand Rutherglen Muscat
Expect an average age of 11-19 years
Grand Rutherglen Muscat takes the style's intensity, depth of flavour and concentration to a whole new level with a significant change in colour and mouthfeel. With a colour similar to dark chocolate, the flavours of spiced fruit, molasses and roasted hazelnuts intensify with every sip.
Rare Rutherglen Muscat
Expect an average age of 20+ years
The ultimate expression of Muscat of Rutherglen.
Rare Rutherglen Muscat is only bottled in tiny quantities and those privileged to taste it discover fine wines of breathtaking richness and complexity. Truly history in a glass with a flavour that lingers forever.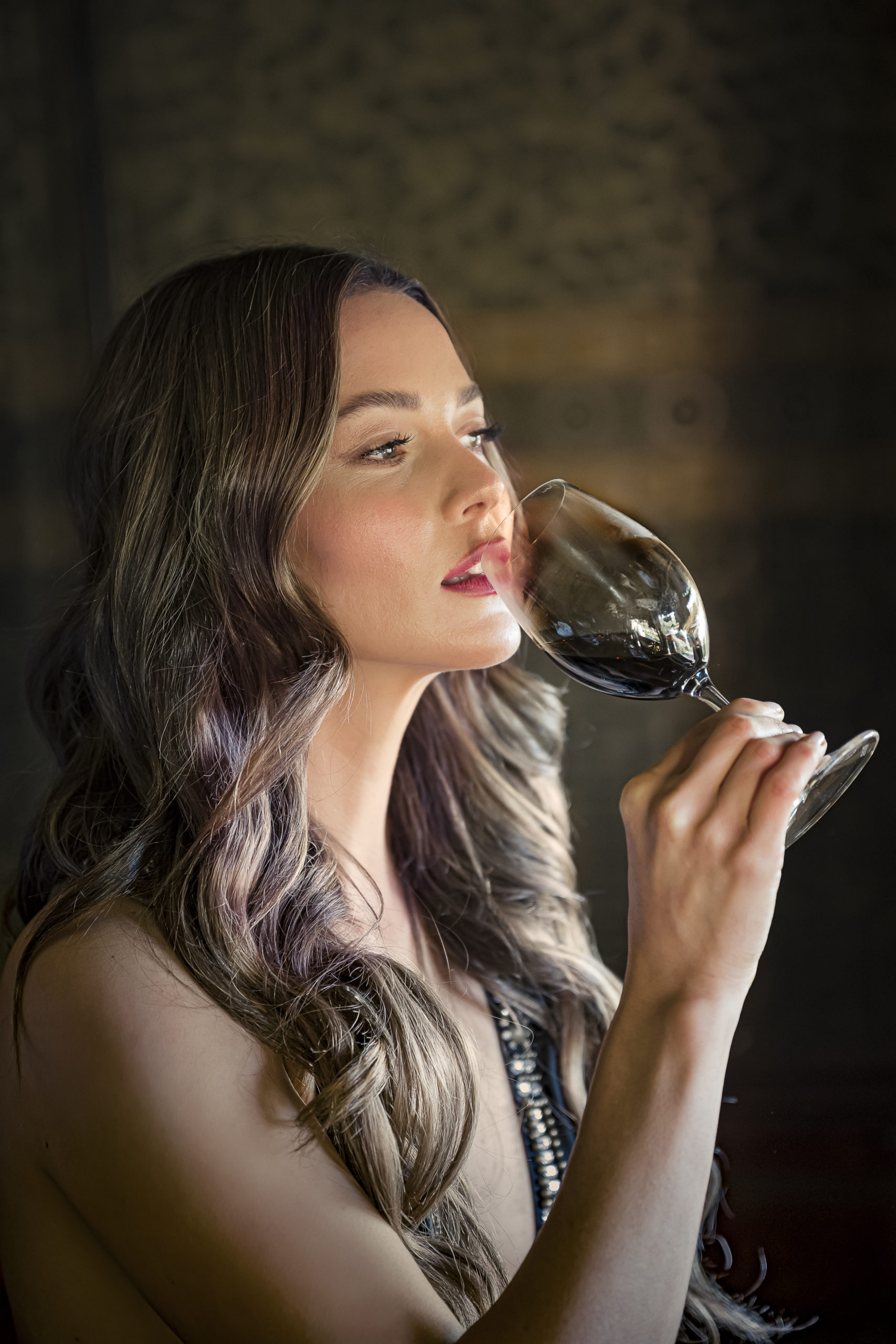 Rutherglen's new wave of talented makers have challenged the stuffy stereotypes and transformed the way Muscat can be tasted, paired and appreciated by newcomers to fortified wines.
The four styles of Muscat match perfectly with different types of food and are ideal served in any situation, whether as an aperitif, in a cocktail, poured over ice-cream, sipped with cheese or a spicy curry or as a cheeky after-dinner glass of pure, luscious pleasure.
Aged for up to five years, the lighter, fresh and subtle Rutherglen Muscats are delicious on ice or mixed in a cocktail and served with canapes, dried fruit and nuts, fruit-based desserts, panna cotta or sorbet.
Classic Rutherglen Muscat with a blended age of 6-10 years and loves savoury foods like soup, curries and slow-cooked meats and cheese, especially a creamy Brie, crumbly cheddar or pungent blue, it's a match made in heaven.
Grand Rutherglen Muscat, blended from Muscat wines aged in barrels for anything between 11-19 years, is incredible with the richer flavours of terrine and pate, chocolate and chocolate-based desserts, butterscotch and caramel desserts or as an Affogato.
The pinnacle Rare Rutherglen Muscat, blended from Muscat wines in excess of 20 years of age and in many cases passed down through multiple generations, deserves to be sipped and savoured alone for pure pleasure to appreciate its intensity and its history in a glass! Perhaps linger longer with a strong coffee or the finest dark chocolate.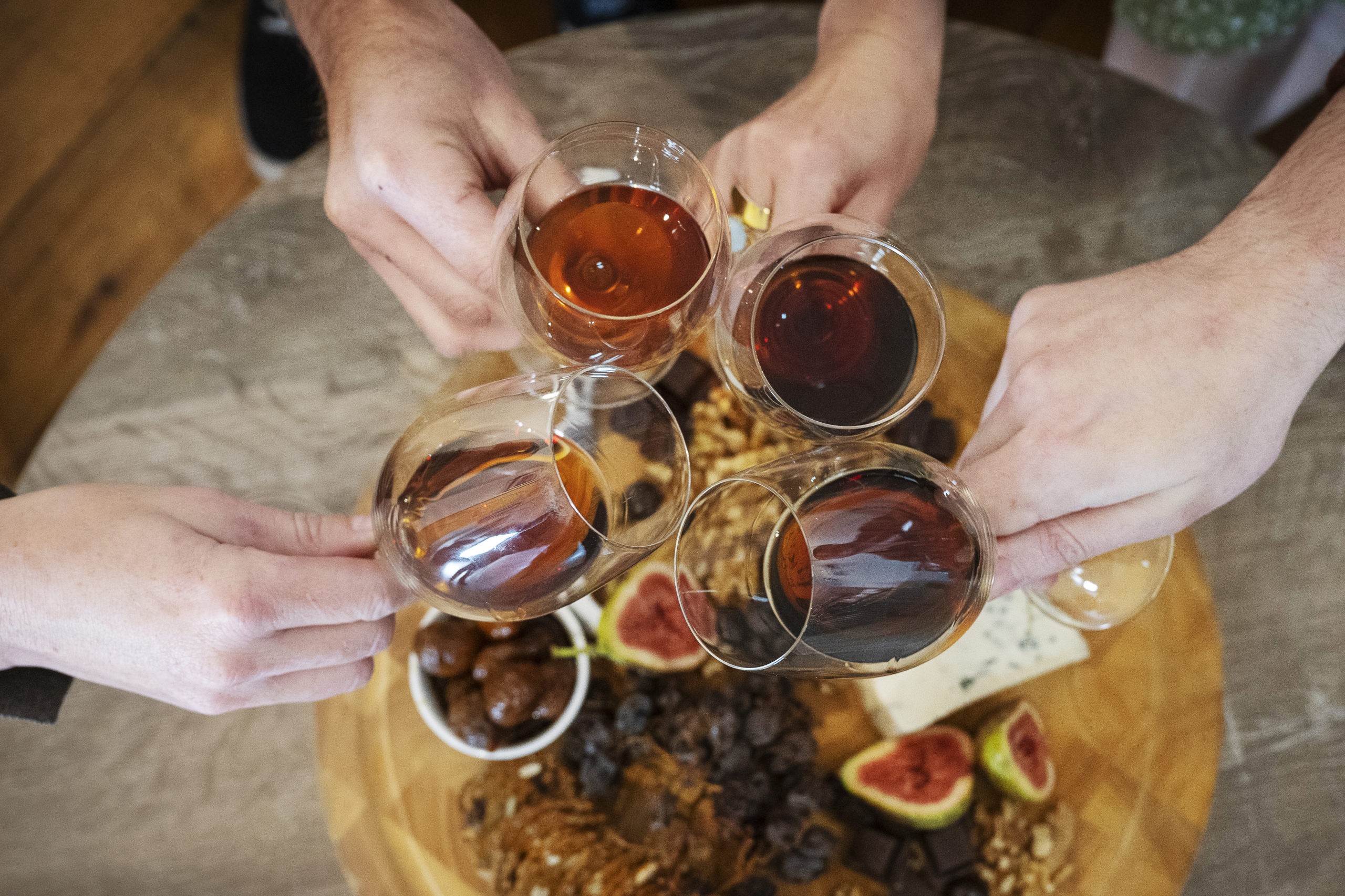 More than a dozen Rutherglen wineries offer bookable, interactive Muscat experiences along the famed Muscat Mile.
These behind-the-scenes tours, classes and tastings are a delicious and fun way to learn all there is to know about Australia's most iconic wine style as well as indulge in some of the region's most complex and rare stocks straight from the barrel.
Along the way, be guided through the four classifications of Muscat that mark a progression in richness, complexity, age and intensity of flavour - Rutherglen Muscat, Classic Rutherglen Muscat, Grand Rutherglen Muscat and Rare Rutherglen Muscat and taste the perfect food match for each.
Highlights of this sensational Muscat Mile include a visit to Pfeiffer Wines, where maker Jen Pfeiffer has bagged a swag of awards, to learn the fine art of Muscat blending in the century-old barrel room. At All Saints Estate, take a seat in the Private Family Cellar for an immersive blindfolded Muscat experience. At Scion, winemaker Rowly Milhinch offers an exclusive tasting of his contemporary interpretations of the regional classic or head to Campbells to discover the family secrets behind Muscats created by generations of artisan makers.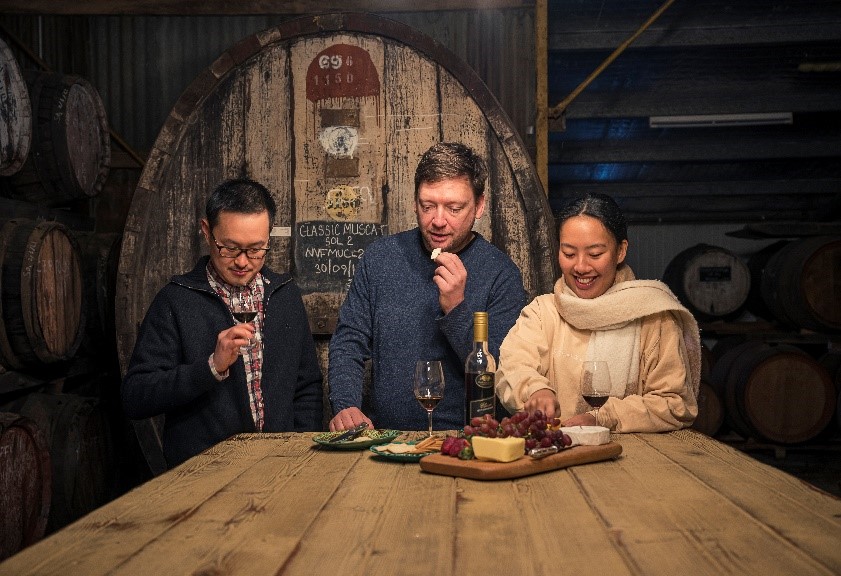 ...and then there's Topaque
The incredible story of Rutherglen's fortifieds doesn't stop with Muscat. There's also Topaque, one of our best-kept secrets.
Once known as Tokay, this rich white grape wine is made in much the same way as a muscat, fortified and aged to develop its rich, luscious, mouth-filling character with its aromas of malt, honey and tea leaves.
The four classifications used for Muscat of Rutherglen also apply to Topaque with Rutherglen Topaque, fresh and youthful wine with a subtle richness. Perfect chilled in summer and served as an aperitif with hors d'oeuvres, soft cheeses and fruit-based desserts. Classic Rutherglen Topaque is ideally paired with charcuterie and foie gras, hard cheeses, winter soups, poached and marinated fruits or honeyed ice creams. Richer still, Grand Rutherglen Topaque loves aged, pungent cheeses, walnuts or almond bread or Baklava or sticky date pudding. And finally, the pinnacle Rare Rutherglen Topaque deserves to be sipped alone or with nuts or Medjool dates to appreciate its intensity and complexity.
Perfect for warming up on a cold winter's day or as a chilled apéritif in summer, some amazing examples of Rutherglen Topaque can be tasted at Campbells, Andrew Buller Wines and Stanton & Killeen.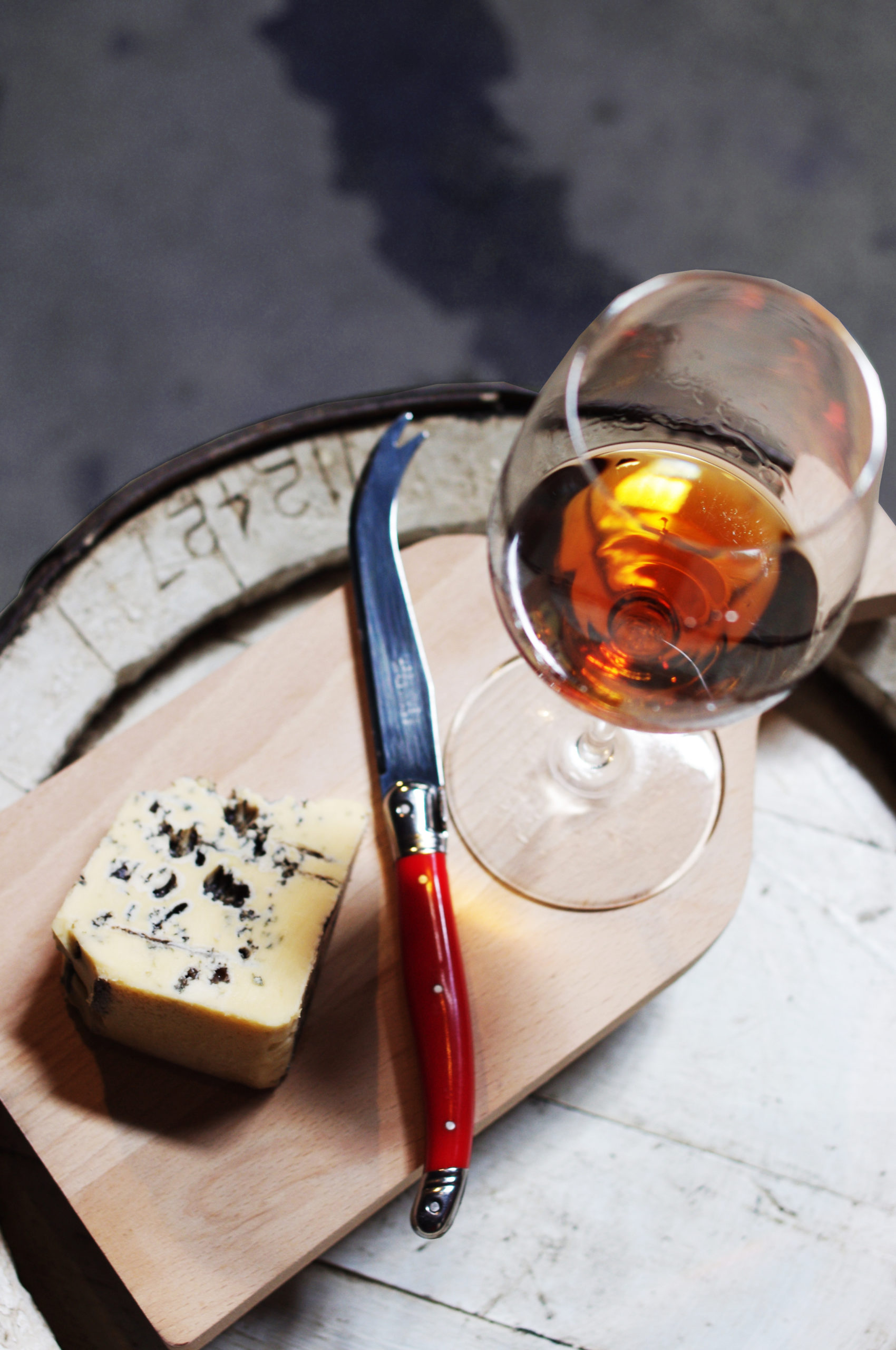 Can't Find It? Use Our Search
Can't Find It?Use Our Search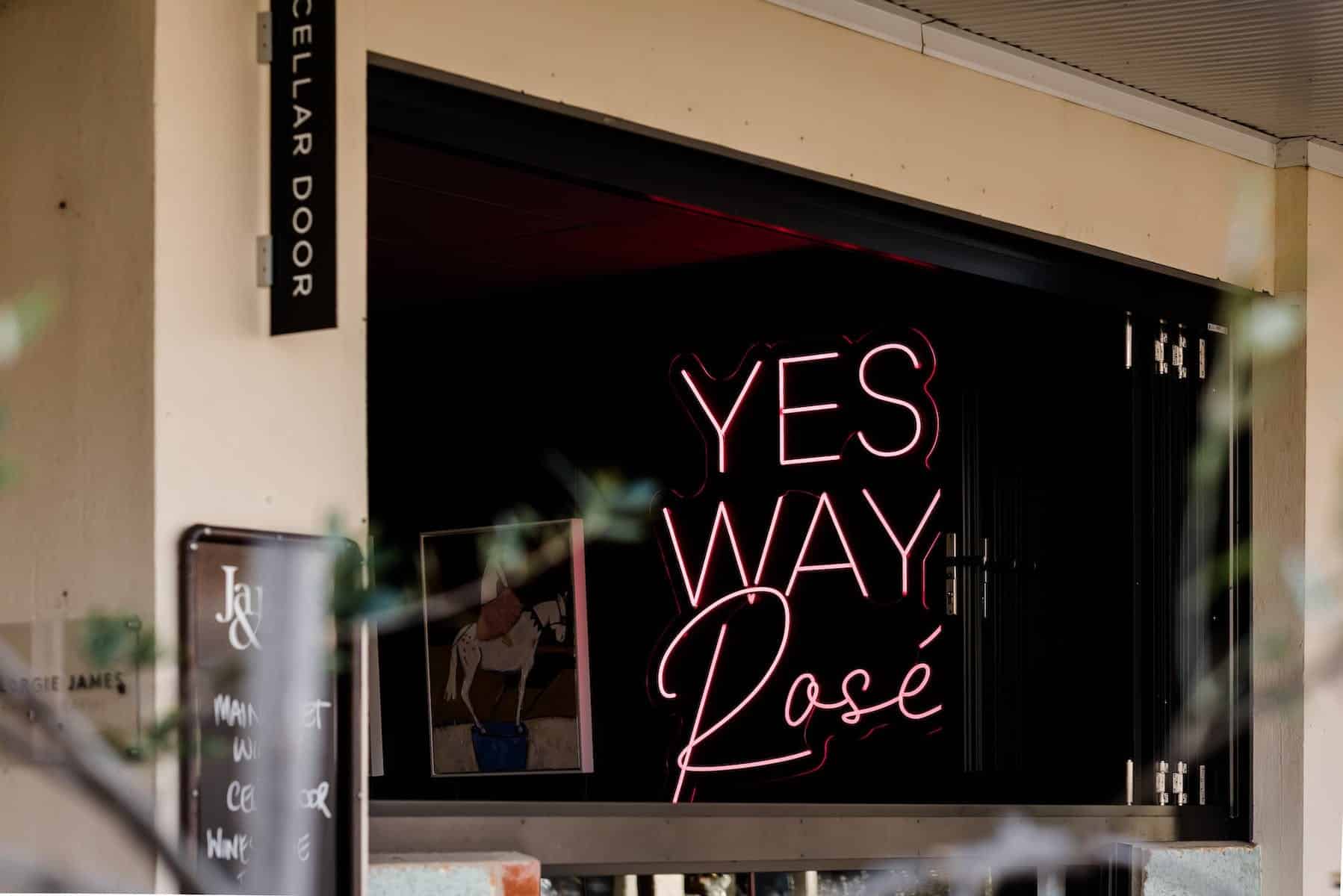 Hey there, wine lovers and music enthusiasts! Join in for a super fun afternoon filled with great music, delicious pizza,…