Sixth generation vigneron, Michael Chambers, produces predominantly table wines using fruit from their single vineyard, where vines have grown since 1886. Son, Joel Chambers, is dedicated to the management of the vineyard, utilising sustainable practices with minimal intervention.
Michael, Belinda and Joel are excited by the future. By combining their skills of winemaking, finance and viticulture, they are focused on the development of a sustainable business that pays respect to the land and provides the potential to nourish generations to come.
Pictured above: Michael and Belinda Chambers with their son, Joel Chambers, of Lake Moodemere Estate.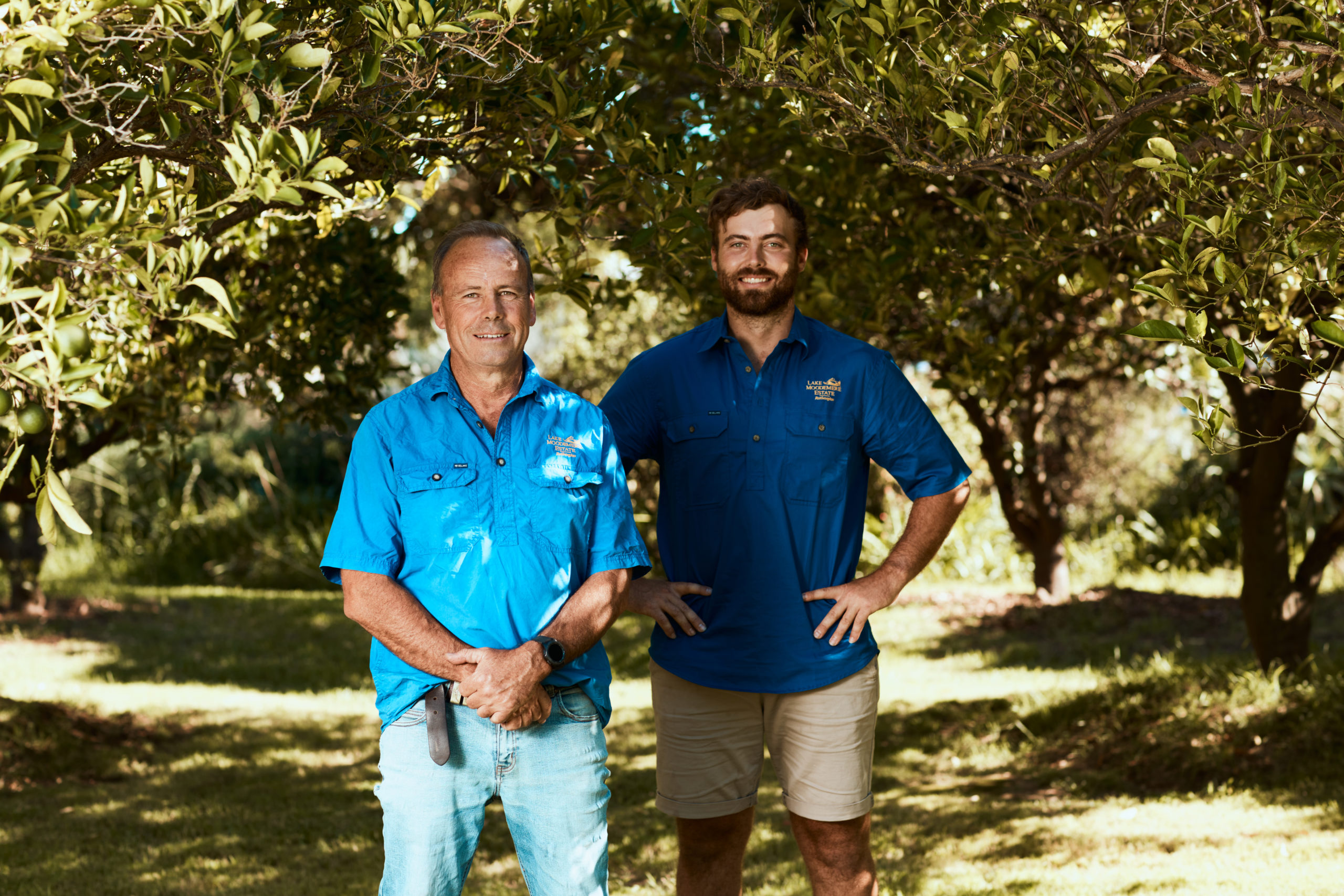 Est. 1886
Founded by Michael and Belinda Chambers, Lake Moodemere Estate exclusively showcases the estate fruit from their single vineyard, where vines have grown since 1886. The vineyard, situated on the bank of Lake Moodemere, has a terroir unlike any other, producing wines with bold varietal fruit and soft, luxurious tannins.
Lake Moodemere Estate encompasses the Lakeside Restaurant, accommodation in the Moodemere Lake House and a 1000 acre farm. Every Lake Moodemere wine reflects the place it was grown and the people who made it.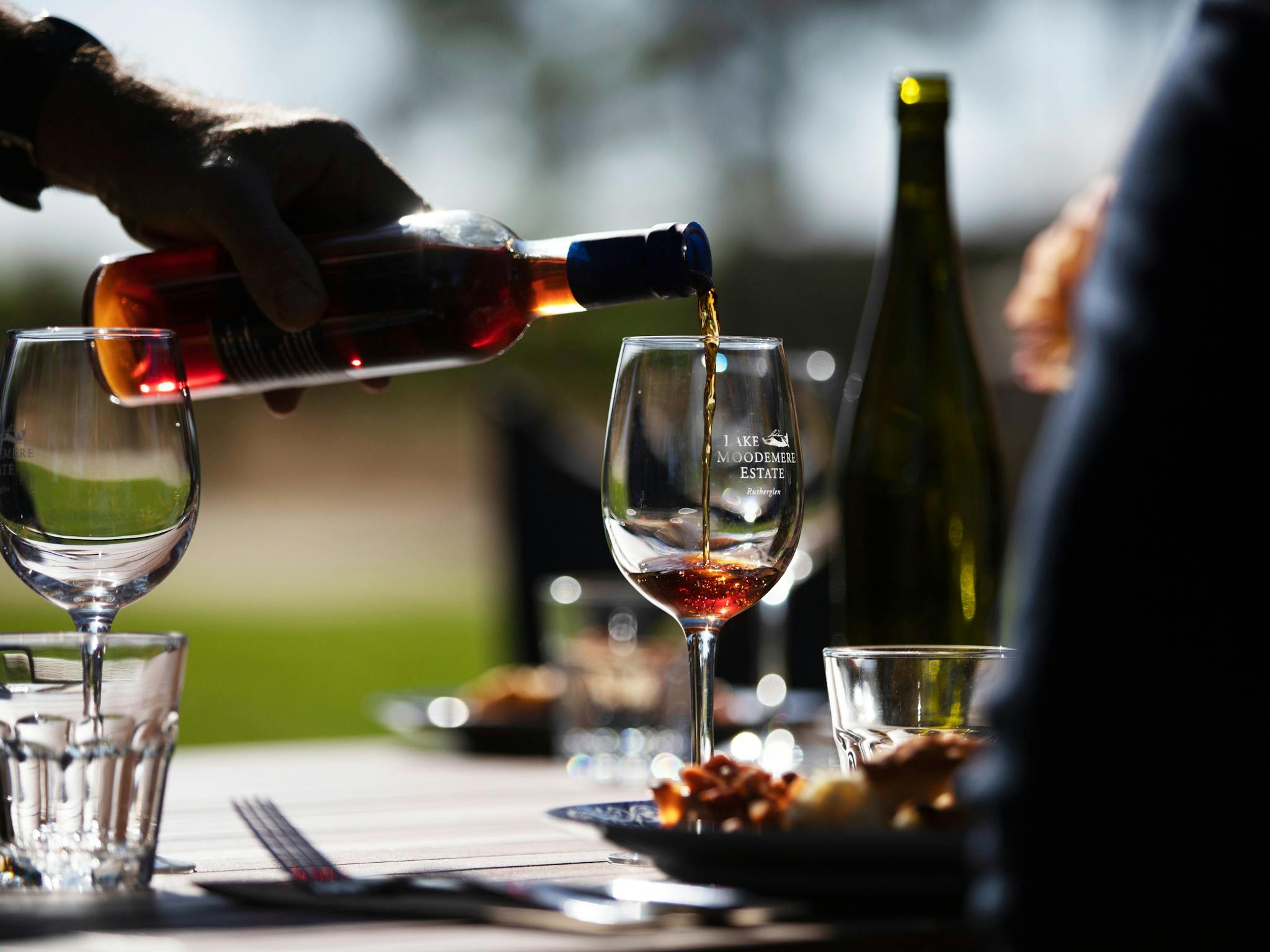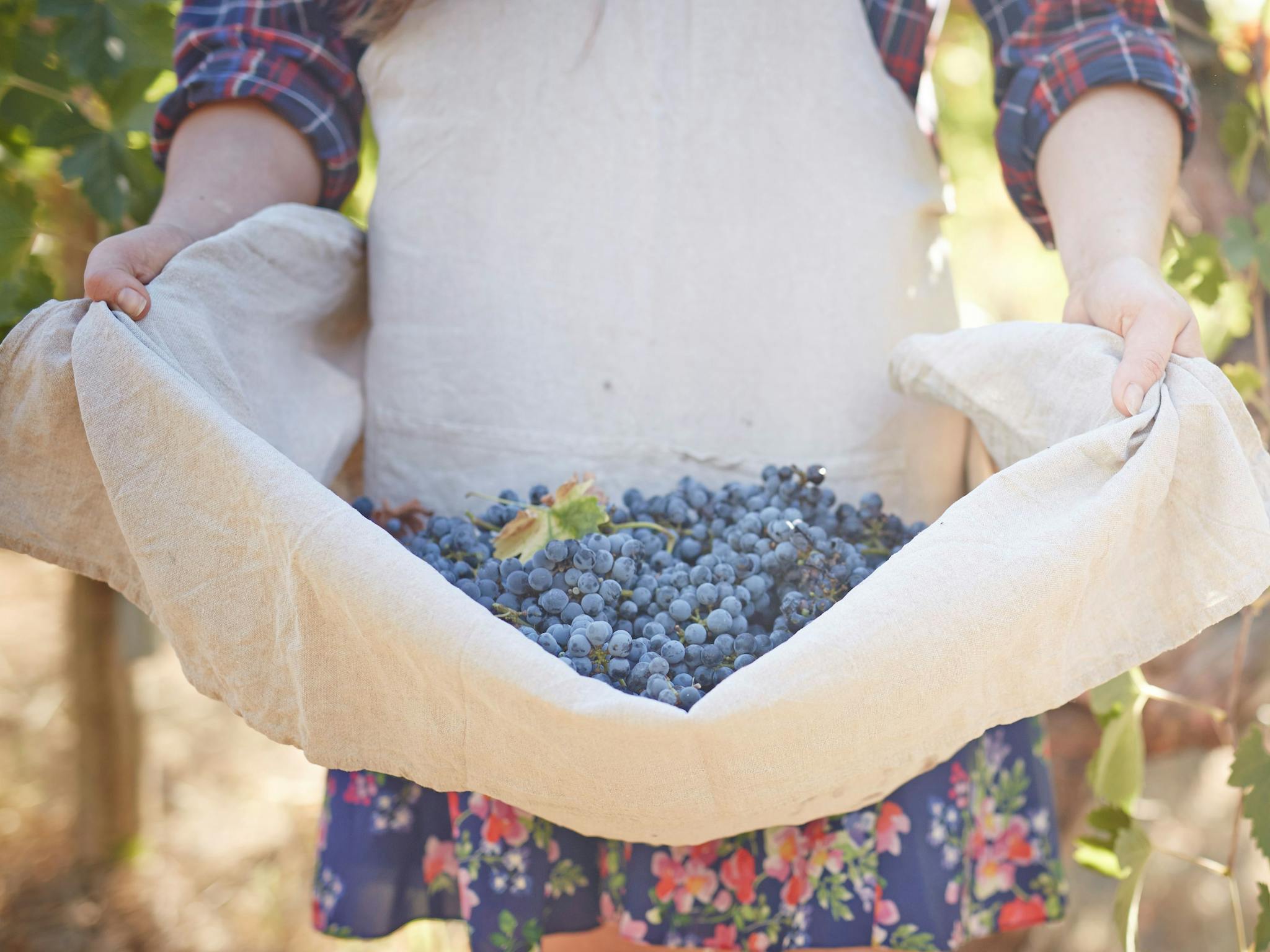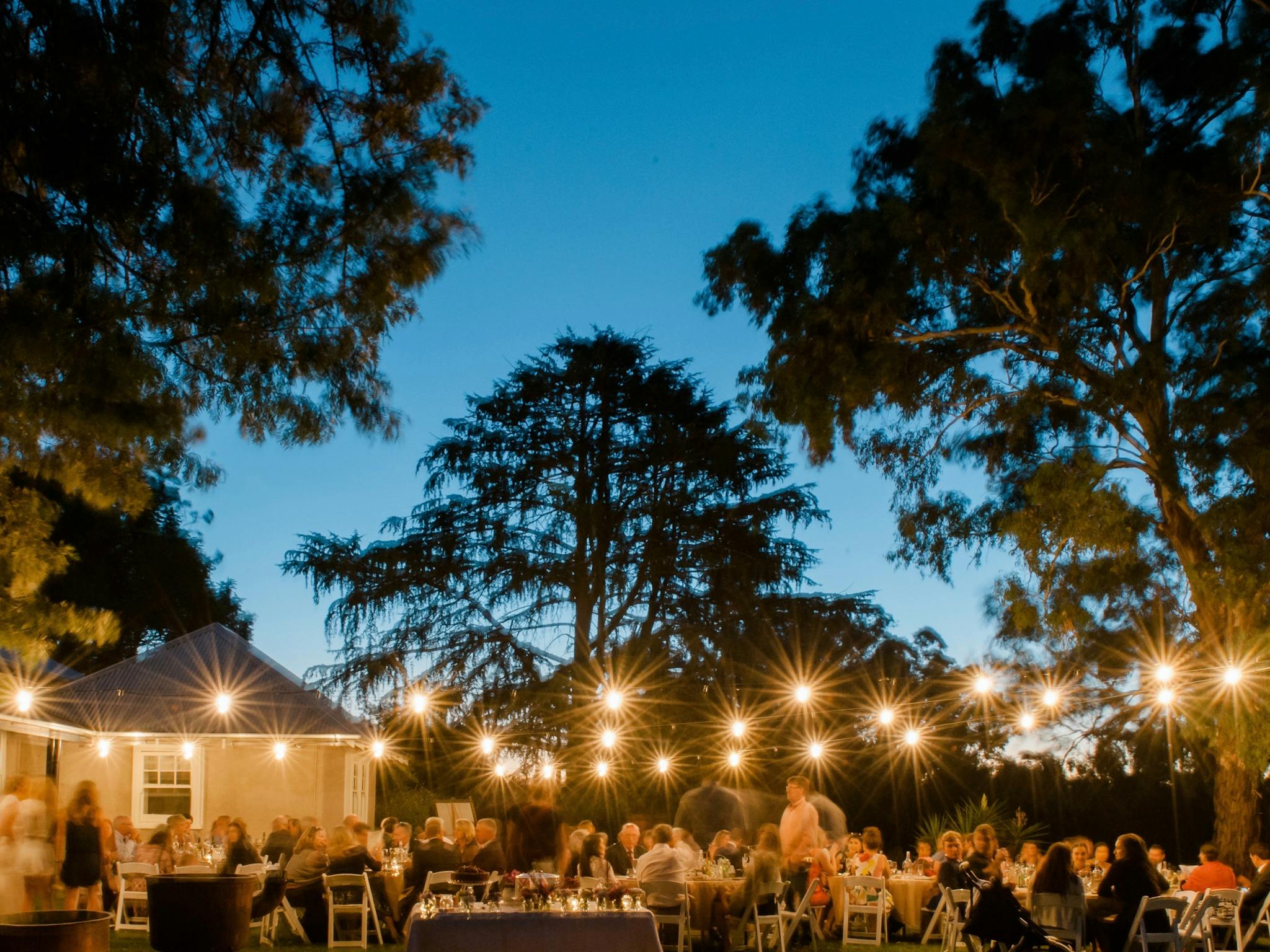 Can't Find It? Use Our Search
Can't Find It?Use Our Search
There are so many things to do, events to enjoy, and ways to explore Rutherglen, whether imbibing some of the world's best fortifieds along the Muscat Mile or cheering on the rowers at Australia's oldest regatta. See below to discover it all.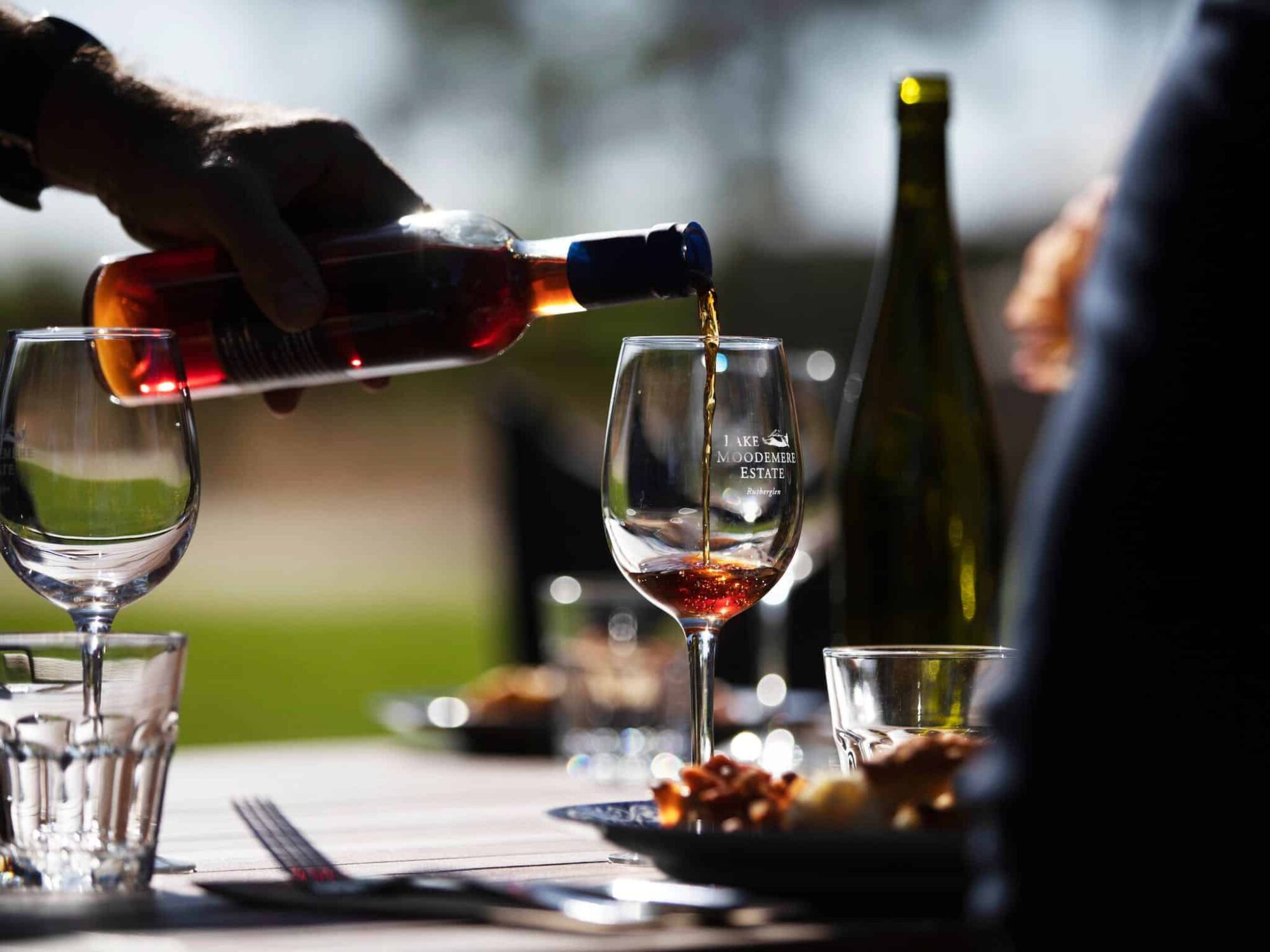 North East Victoria's first and only Certified Sustainable Vineyard, and one of Australia's Top 50 Vineyards. Lake Moodemere Estate is…