If there's one wine that truly reflects the spirit of Rutherglen and is a metaphor for both the place and its people, it's Durif.
Stylish, earthy, spicy, full-bodied yet refined, this tough, resilient grape varietal was planted at a time of crisis more than a century ago, brought from France in 1908 when the phylloxera vine aphid had all but destroyed the region's wine industry.
Introducing the variety to Rutherglen at the time was a master stroke – the soils, the climate and the skills of the winemakers were a winning combination that ensured the variety flourished in its new home. Indeed, such is the affinity between the variety and its adopted home that it is sometimes referred to as Rutherglen Durif.
While Rutherglen Durif is usually made as a table wine, it also finds its way into blends with other varieties such as Shiraz or made into a very popular Sparkling red style. The variety is also a prime contributor to some of the region's outstanding vintage and tawny fortified styles.
Despite the long history of working with the Durif, the winemakers continue to explore new viticultural and winemaking practices as they strive to further evolve their individual house styles and ensure that Rutherglen Durif maintains its place in the years ahead as one of Australia's fine red wine styles.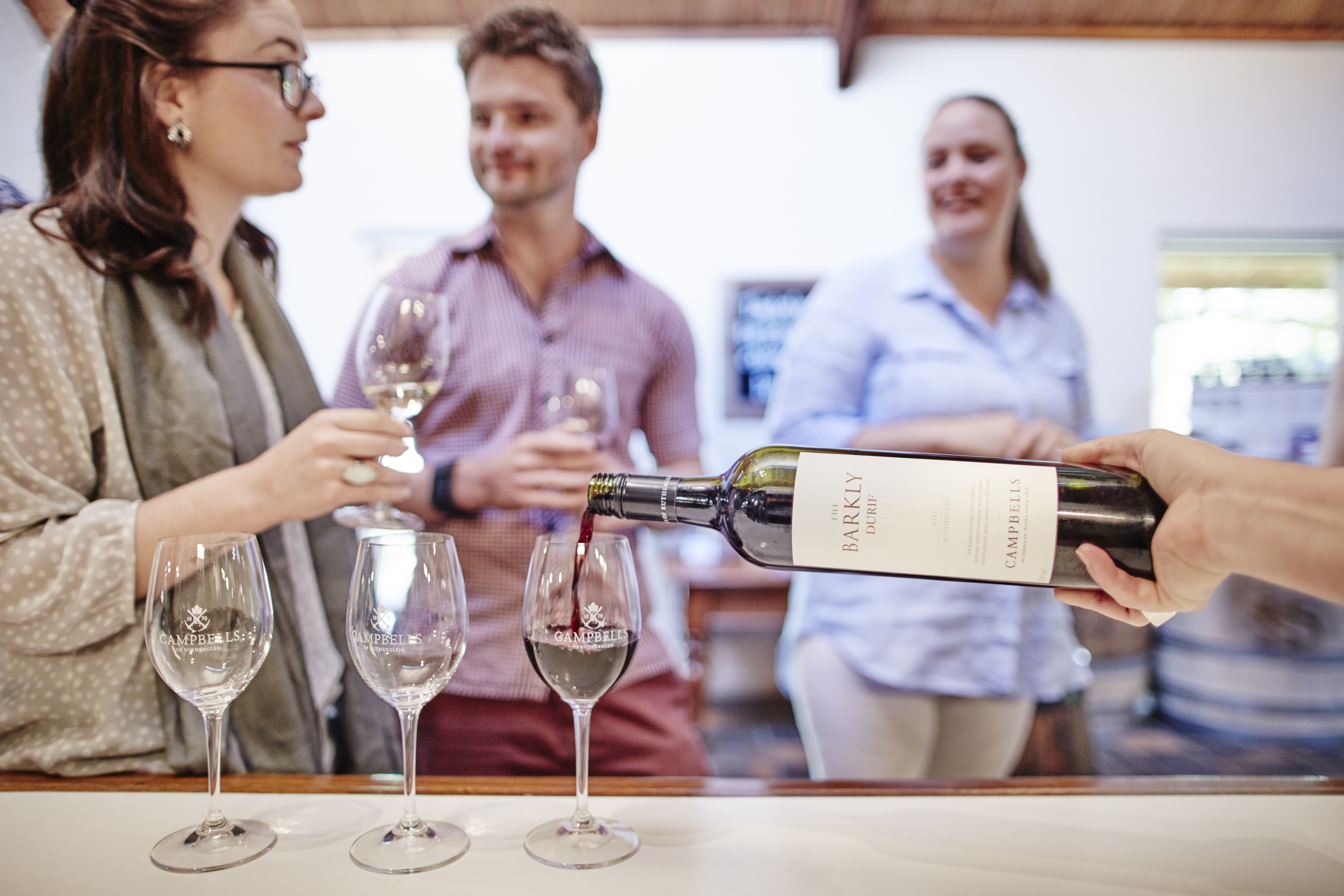 For more than 100 years growers and makers have poured their considerable skill, talent, and passion into creating Rutherglen Durif. It works equally well as either a delicious, stand-alone, age-worthy dry red or as a blend, most notably with Shiraz. In the hands of local makers like James & Co's Ricky James, it's also the basis of some of Rutherglen's most delectable sparkling reds and famously luscious fortifieds, like those produced by innovative makers at Scion and Stanton & Killeen.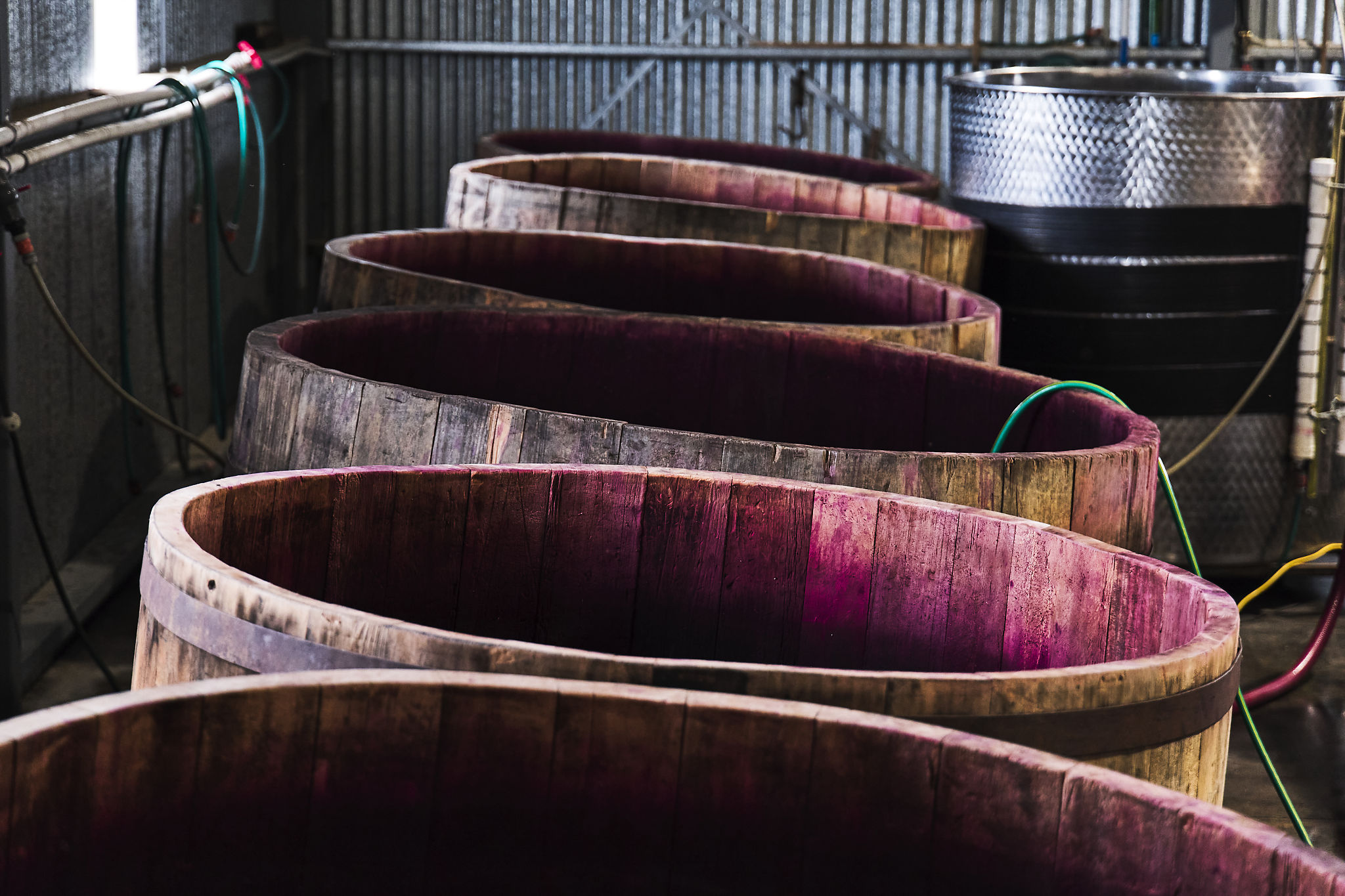 From cult misfit to cultural hit – reflections from Durif
Durif was, in her own right, quite attractive. Her features stood out no doubt, but in the early days there was a sense that they were competing with each other. She was comfortable and perfectly at home in the right company and right setting but was awkward and out of place in unfamiliar situations.
Her competition didn't help, Durif considered. Pinot Noir was oh so mysterious and alluring, Chardonnay the intellectual. Cabernet and Merlot were the glamour couple, and Champagne turned any situation into a party. Hell, 'Savvy' was so popular people had stopped bothering to use her full name! Yep, for a country girl from Rutherglen trying to make it in the big smoke, life was challenging.
She had an interesting background. Her parents Syrah and Peloursin, studied at the University of Montpellier under the tuition of the renowned Francois Durif. They had a tumultuous young adulthood, living in France and Israel, then California, where her father changes his name to Petite Sirah to fit in with the local community. They finally moved to Australia after befriending the enigmatic Francois de Castella, who convinced them to find a home in Rutherglen. In essence, her parents were late developers, coming into their own some 20 years after their peers, so it was no surprise that Durif took a while to discover who she really was.
Thankfully, those awkward days were gone. Her experiences had informed her later decisions and given time; she'd grown into herself. Gone were the rough edges; instead, she was a perfectly balanced individual. She had acquired a certain style – assertive, but not aggressive; earthy, but refined; full of spice, but not acerbic; determined, but not domineering.
She'd found her perfect group – she needed to be around strong personalities with the ability to match her intense character. In social situations, she was neither gregarious nor shy and retiring. Rather, she was strong and confident and always the one people gravitated to when they wanted an enthralling, in-depth conversation over a serious meal or by a warming open fire. For those who got to know her, she became a life-long, reliable friend.
Yes, she surmised, she was proud of what she'd achieved. She no longer needed to be popular like Savvy or sexy like Pinot. She was her own self, and she enjoyed the support and love of a large and diverse set. She was a leader, and a charismatic one at that.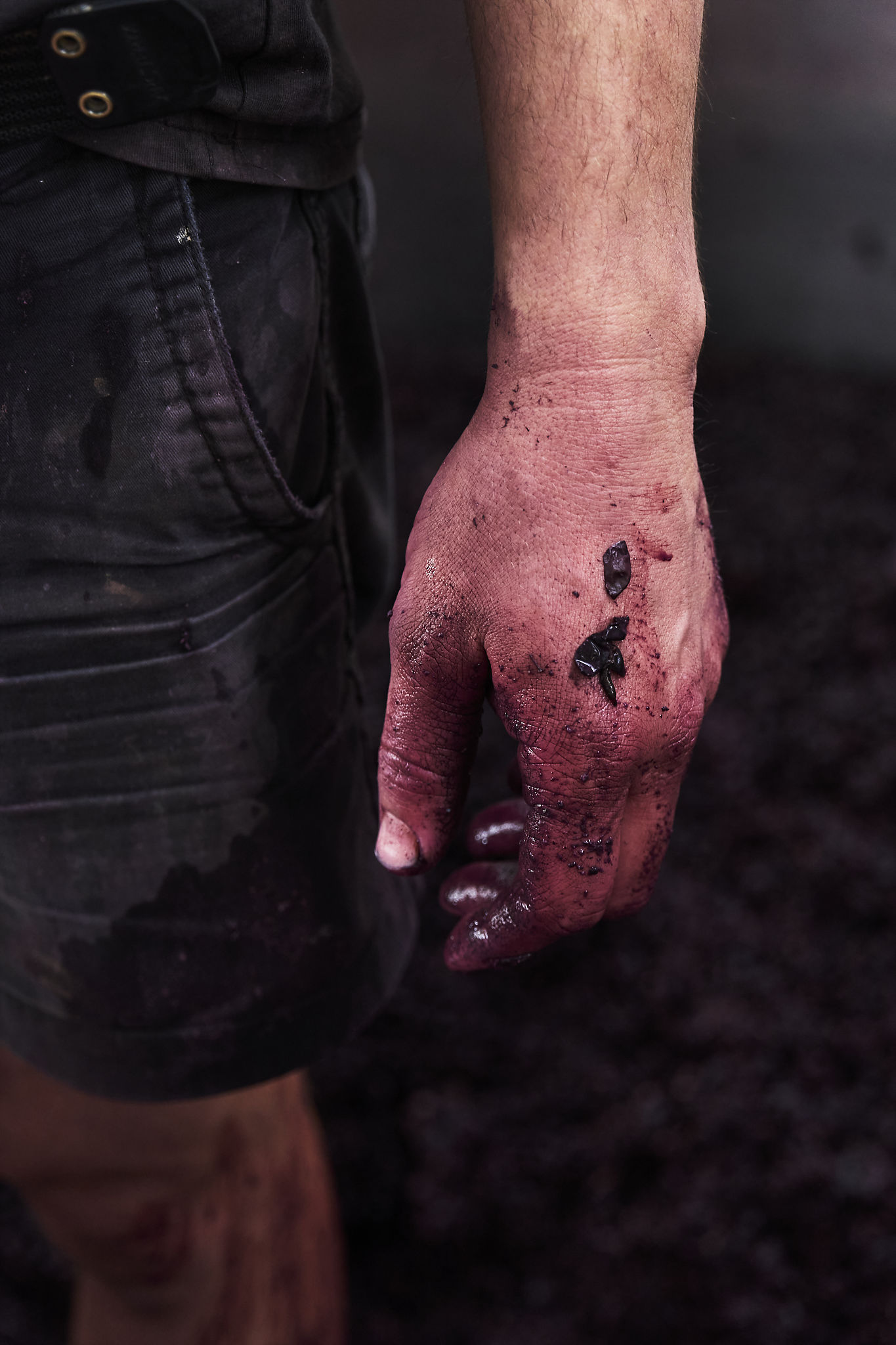 There's no better way to truly appreciate Durif than at a cellar door tasting. Most of the many wineries of this historic wine region continue to grow and make Durif wines and welcome the chance to introduce newcomers to the nuances and provenance of this uniquely local Rutherglen drop.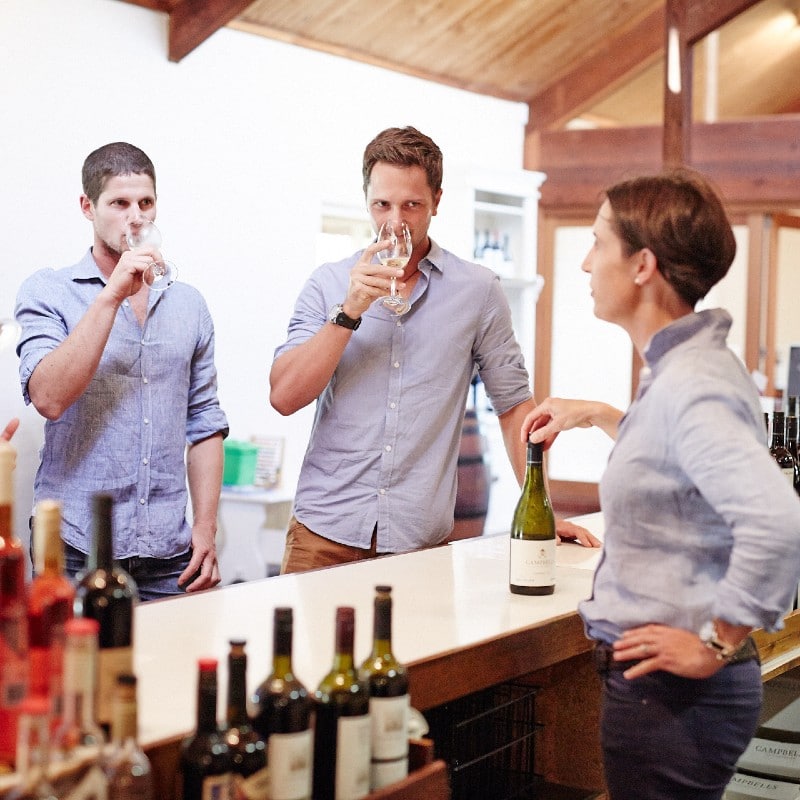 Rutherglen Durif Producers
No Rutherglen tasting experience is complete unless you try Durif. Explore our Rutherglen vineyards to find your perfect pairing.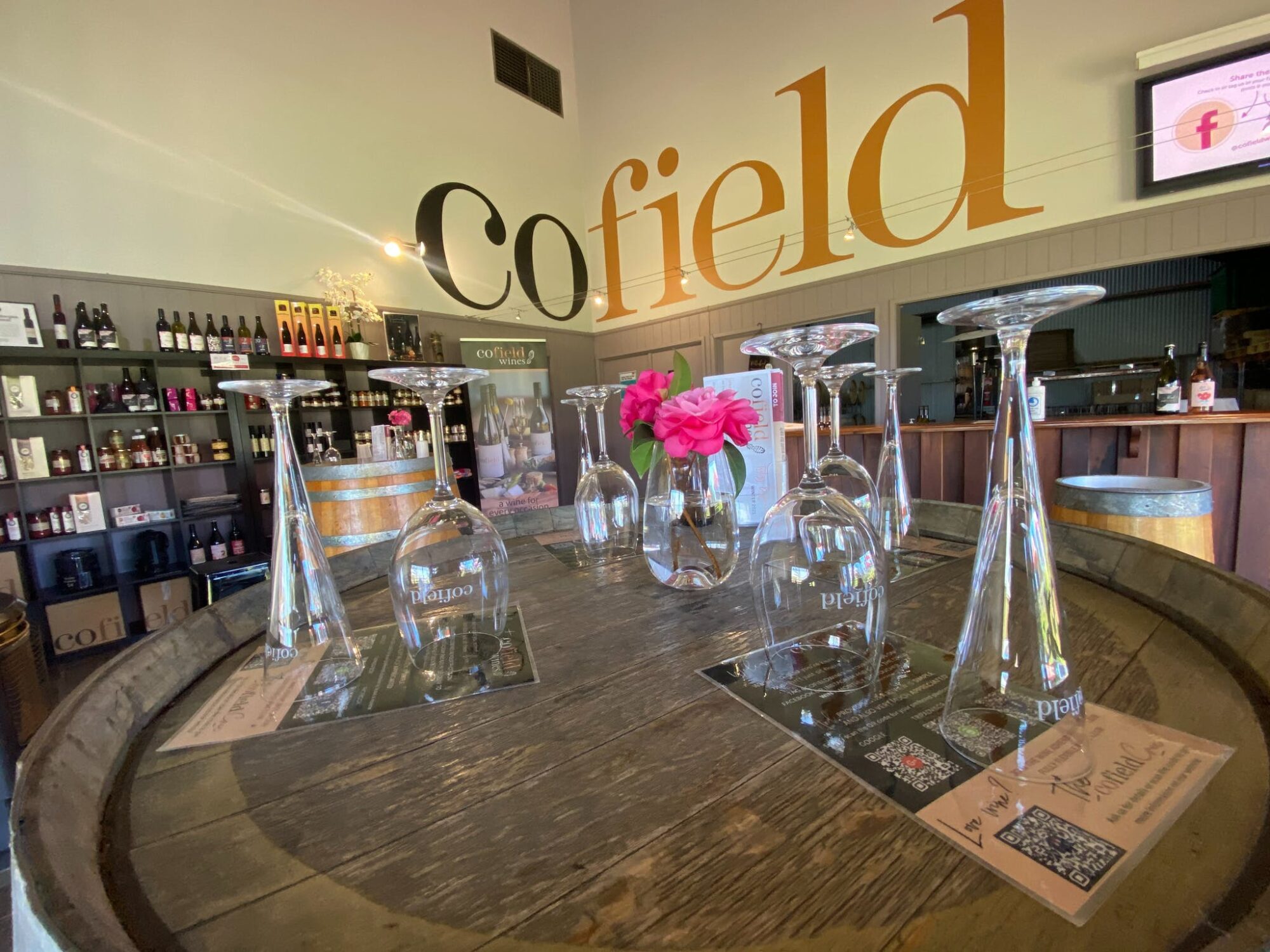 Cofield Wines is a boutique, family owned and operated winery, located in the heart of the Rutherglen wine district. The…
Can't Find It? Use Our Search