The John Foord Bridge was completed in 1892 and named after the founder of Wahgunyah. A new bridge opened in April 2005, known as the Federation Bridge.
It includes the Federation Arch and the Barassi Line, a set of Australian football posts signifying an imaginary line once coined as a divide between Australian football and the rugby codes.
The bridges connect Corowa, NSW and Wahgunyah, Victoria. The different seasons show a change in landscape with the different water levels of the Murray River.
As you walk along note the many different bird species that make this area home.
Start Walking: Park on Foord Street Wahgunyah and start on the corner of Mill and Foord Streets
1
Heading down Mill Street you will see a walk/cycle sign which is the start of the bitumen Trail. Continue along trail as it veers to the left. You will then find a walk/cycle sign and a walk map. Turn left onto the gravel road at this point and you will soon come to a small water crossing. After heavy rain there may be water over the road at this point. This is a shared road so be aware of other traffic including vehicles.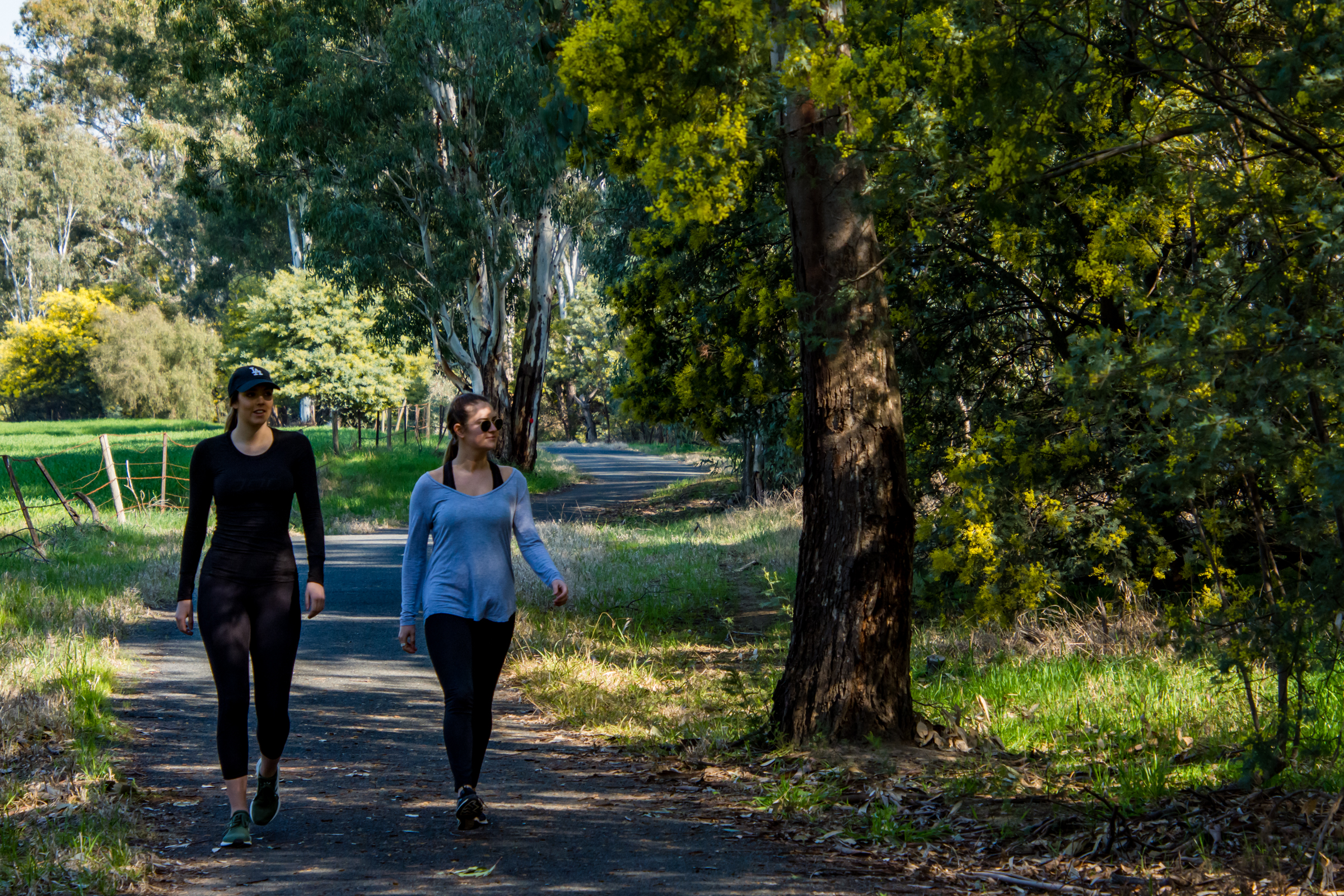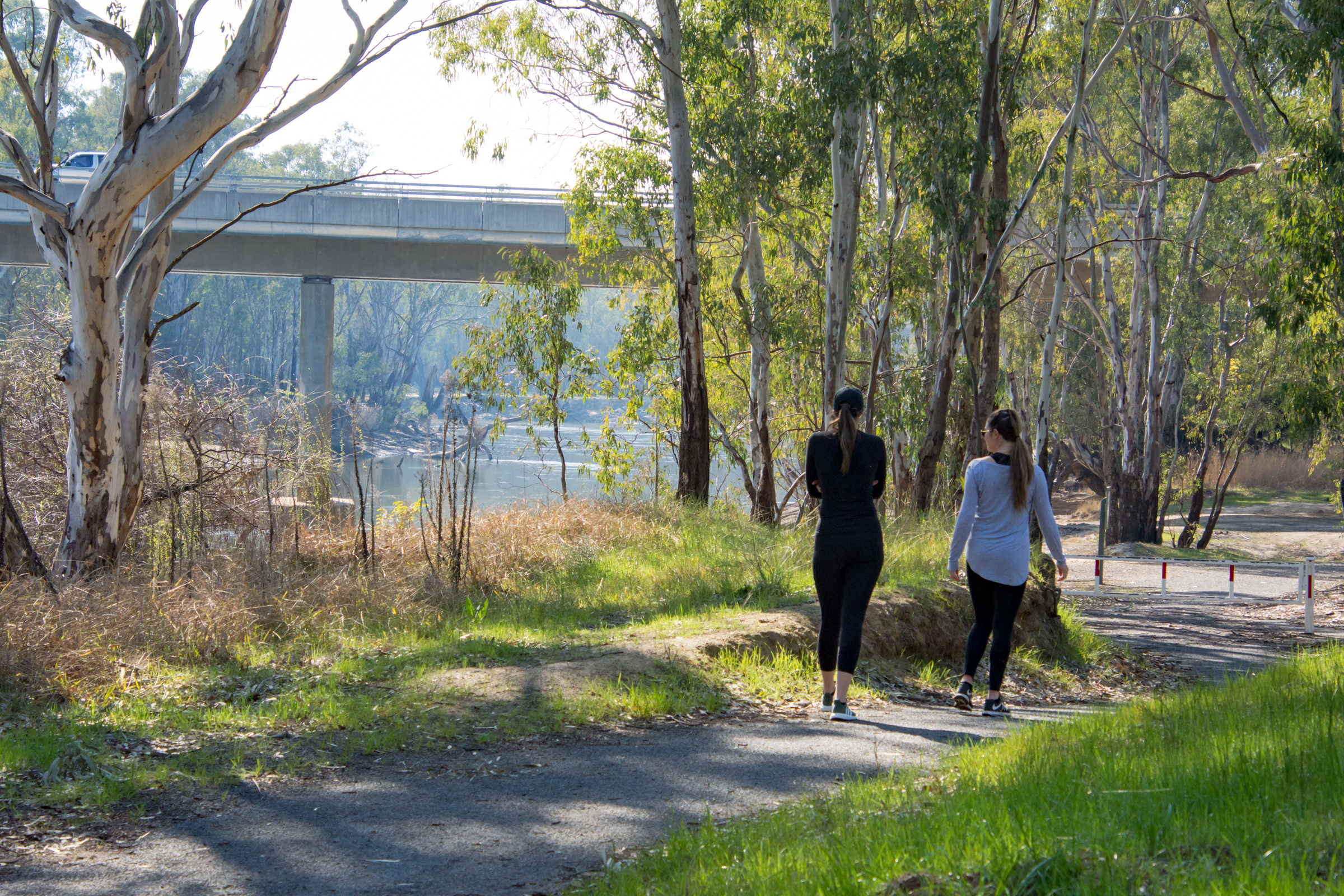 2
Keep following the gravel road. At the 1km point there is a white barrier/gate and a walk/cycle sign – continue straight ahead. The bitumen Trail begins again here so you only need to be aware of other walkers (plus their dogs) and cyclists.
3
At the 2km mark, there is a seat where the beautiful views of the Murray can be enjoyed or take the opportunity for a rest. At this point you are halfway to the Federation Bridge.
4
Continue along the bitumen Trail for another 2kms until you arrive at the Federation Bridge.
From here you can turn right to walk up an incline to the highway where you will see the set of goalposts.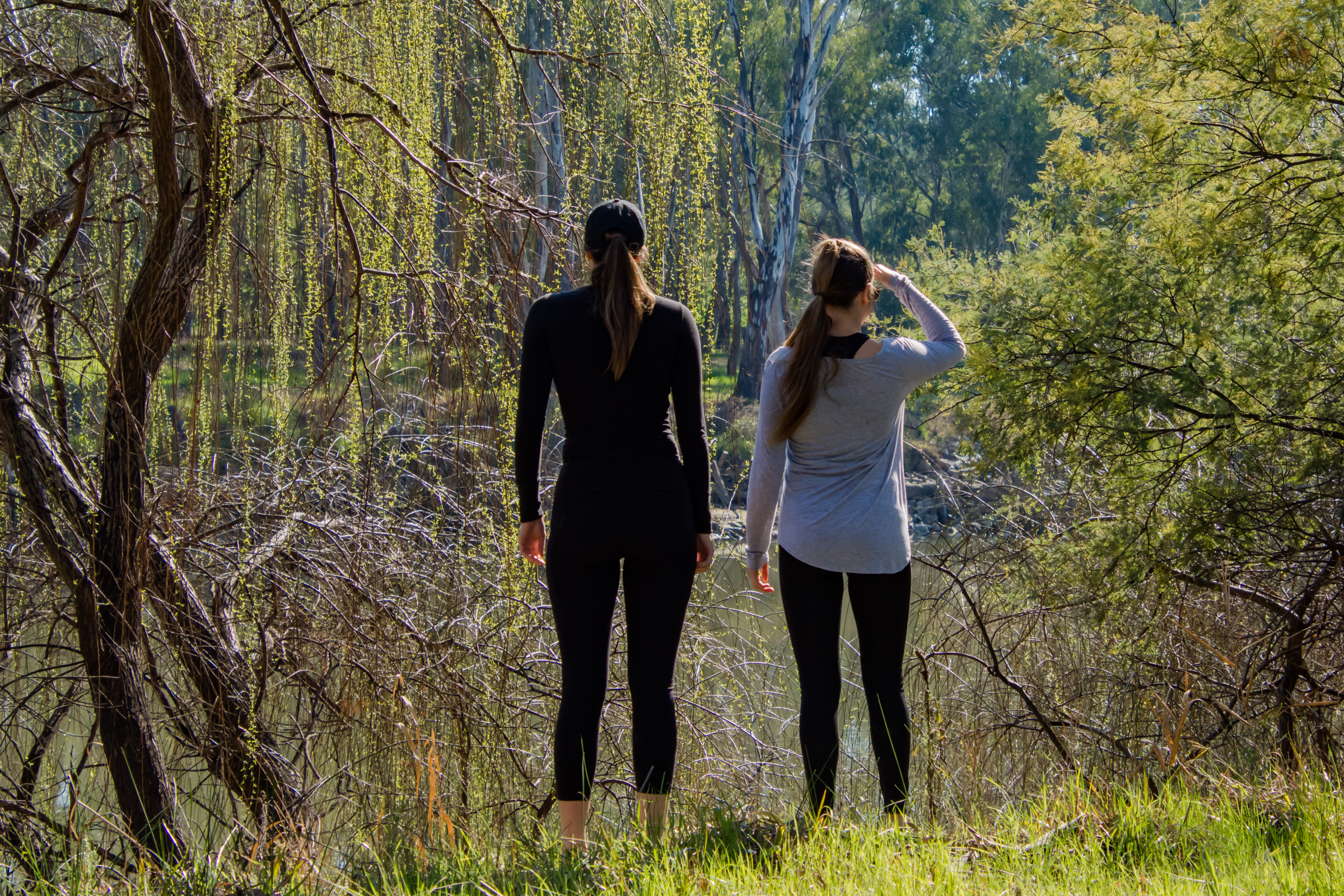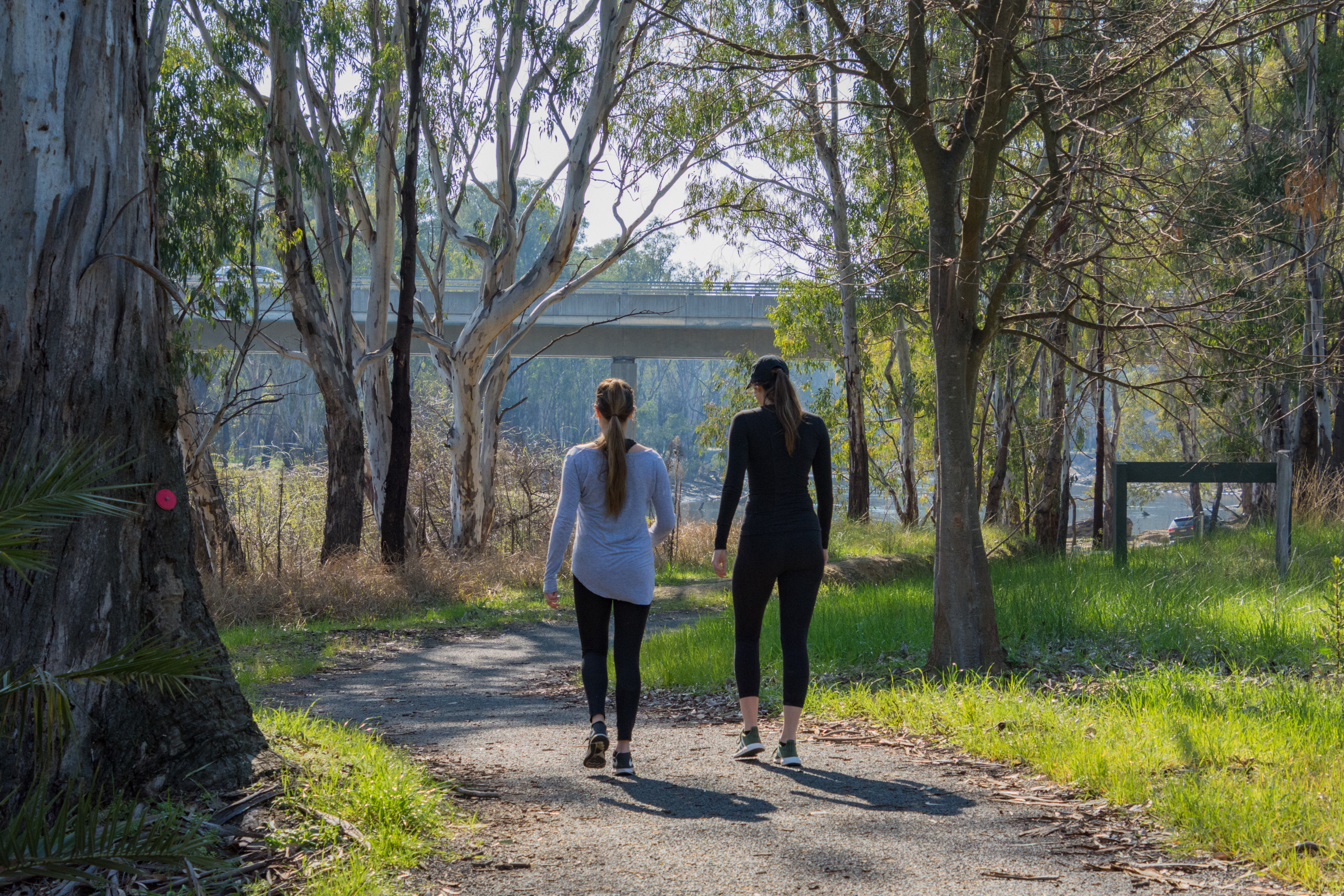 5
If you are choosing to make this a return walk, turn around and follow the river back to your start – this makes the walk 7km.
End Walking: John Foord Bridge, Wahgunyah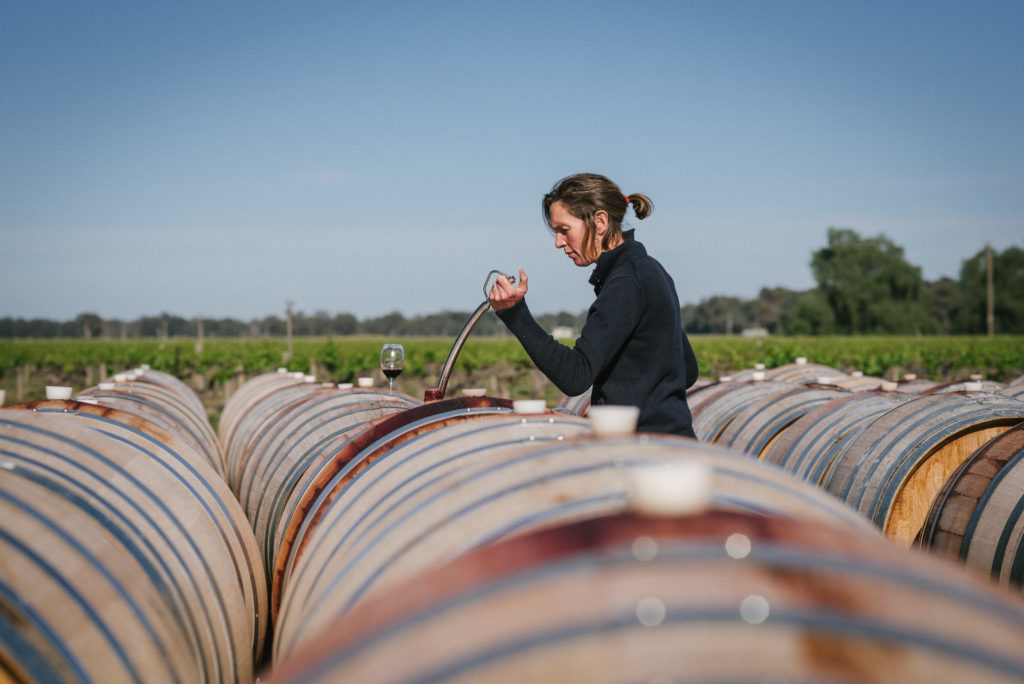 At Campbells visitors can enjoy the distinctive wines of Rutherglen resulting from five generations of tradition, experience and a dedication…