43 Hawkins Street Howlong 2643
In its long life, the Mechanics Institute has operated intermittently as a cinema for irregular screenings over the years, among other uses. The date on the Mechanics Institute is 1895. Earlier records however state that the Howlong School of Arts was built by Mr W. Squires and opened on 21 October 1887. It can only be concluded that the façade of the building was added in 1895 by contractor Mr William Murdock and the supper room built-in 1936. The building is now the Howlong Opportunity Shop.
This is just one of the prime examples of Federation-era architecture that occupy the streets of Howlong. Howlong, like many other towns and villages north of the Murray, is rich with history and was central to the development of modern Australia.
Can't Find It? Use Our Search
Can't Find It?Use Our Search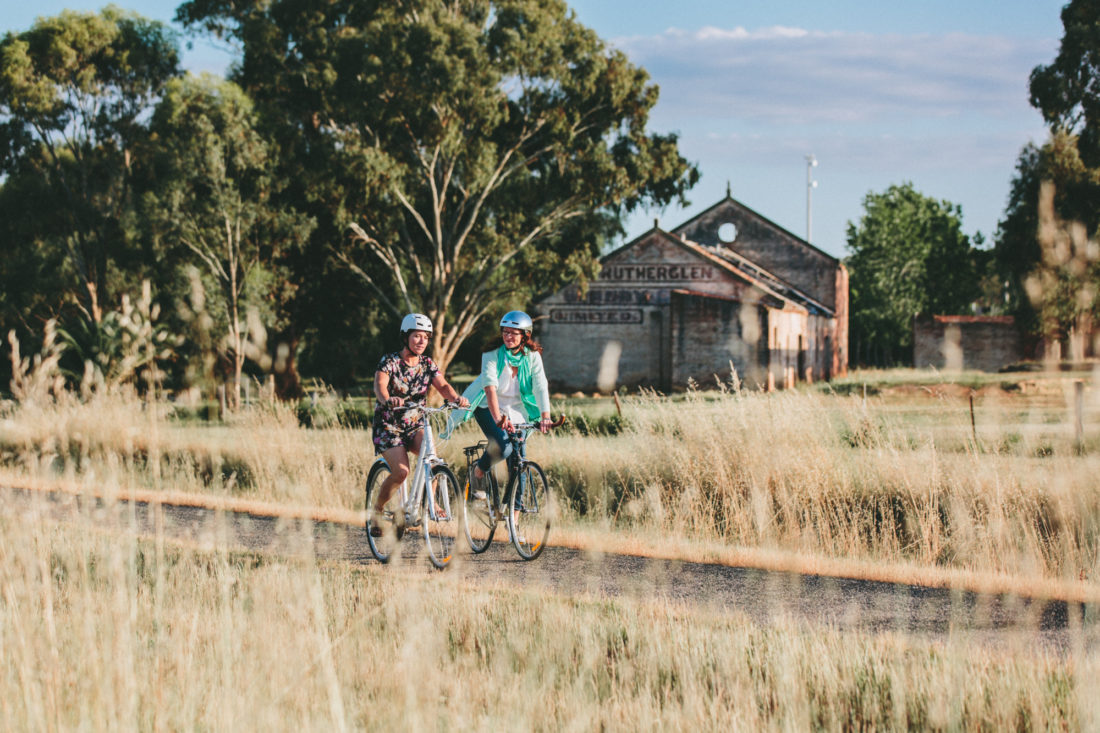 A few pumps of the pedal down the Murray Mountains Rail Trail and you'll find yourselves at the captivating ruins…