Maui Winery Havens – St Leonards Vineyard
201 St Leonards Rd Wahgunyah 3687
Imagine your maui motorhome parked up overlooking uniquely Australian vineyard vistas, sampling regional wines and flavours; all from the comfort of your apartment on wheels! 
Established in 1860 in the Rutherglen wine region, family-run St Leonards Vineyard produces single vineyard wines in an idyllic setting in a loop of the Murray River. Overlooking the vineyards, home to a mix of classic and curious varieties from Shiraz and Chardonnay to Cabernet Franc, your camping location is a short walk to the river to enjoy sunset and native birdsong. Your gourmet hamper will be bursting with Victorian produce such as savoury terrine, artisan bread, farmhouse cheeses, olives and sweet treats, with a bottle of St Leonards wine. Hire a vintage bicycle on site to explore neighbouring cellar doors and providores!
WHAT'S INCLUDED:
Guests of maui Winery Havens will enjoy an overnight stay in your motorhome allowing travelers the chance to fully immerse themselves in the total winery experience, waking up to stunning vineyard views.
Upon arrival at the winery each customer will receive a gourmet hamper for two featuring a bottle of the vineyard's wine and local delicacies to devour.
Priced from just AU$140 per night.
Can't Find It? Use Our Search
Can't Find It?Use Our Search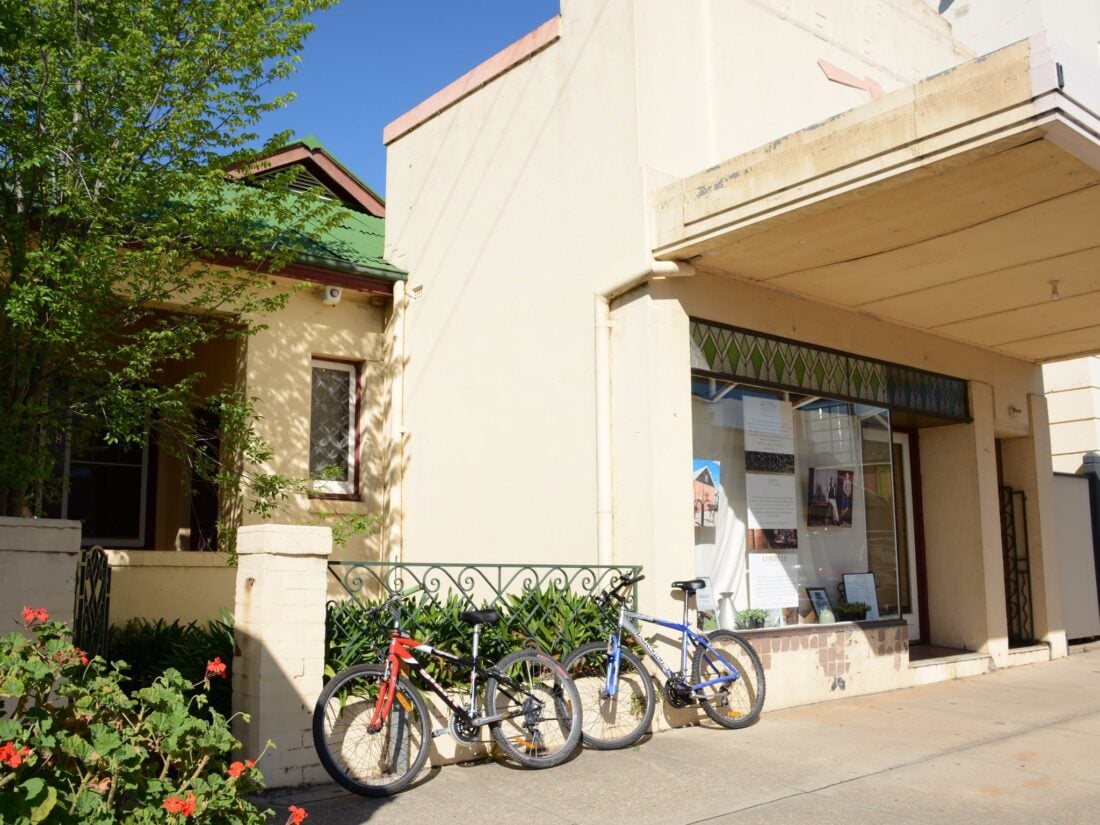 The Glen Bakery's original art-deco shopfront and dwelling make it a unique stay on Rutherglen's historic Main Street. The main…