Memorial Park Pearce Street Howlong 2643
Little fairies and pixies can experience a fantastical family outing at the Enchanted Hut in the Memorial Park in Howlong.
The mural features on the exterior the illusion of a shelter made up of old woven whimsical trees, green foliage and flowers with fairies wings peeking out from the centre.
As children enter the hut they are taken into a magical world of magical creatures including mystical fairies, naiads and goblins, hairy and slimy surprises that appear like they crawled right from the Murray River and enchanted mushrooms that provoke their imagination and encourage creative play.
The Enchanted Hut and Garden is a unique and fun experience for children and families and ideal for children's parties.
It has created an area where children of all abilities can enjoy and experience a magical world, one that lets children use their imagination, gives them a space to sit and play together or enjoy quiet time away from the sometimes busy nature of a playground.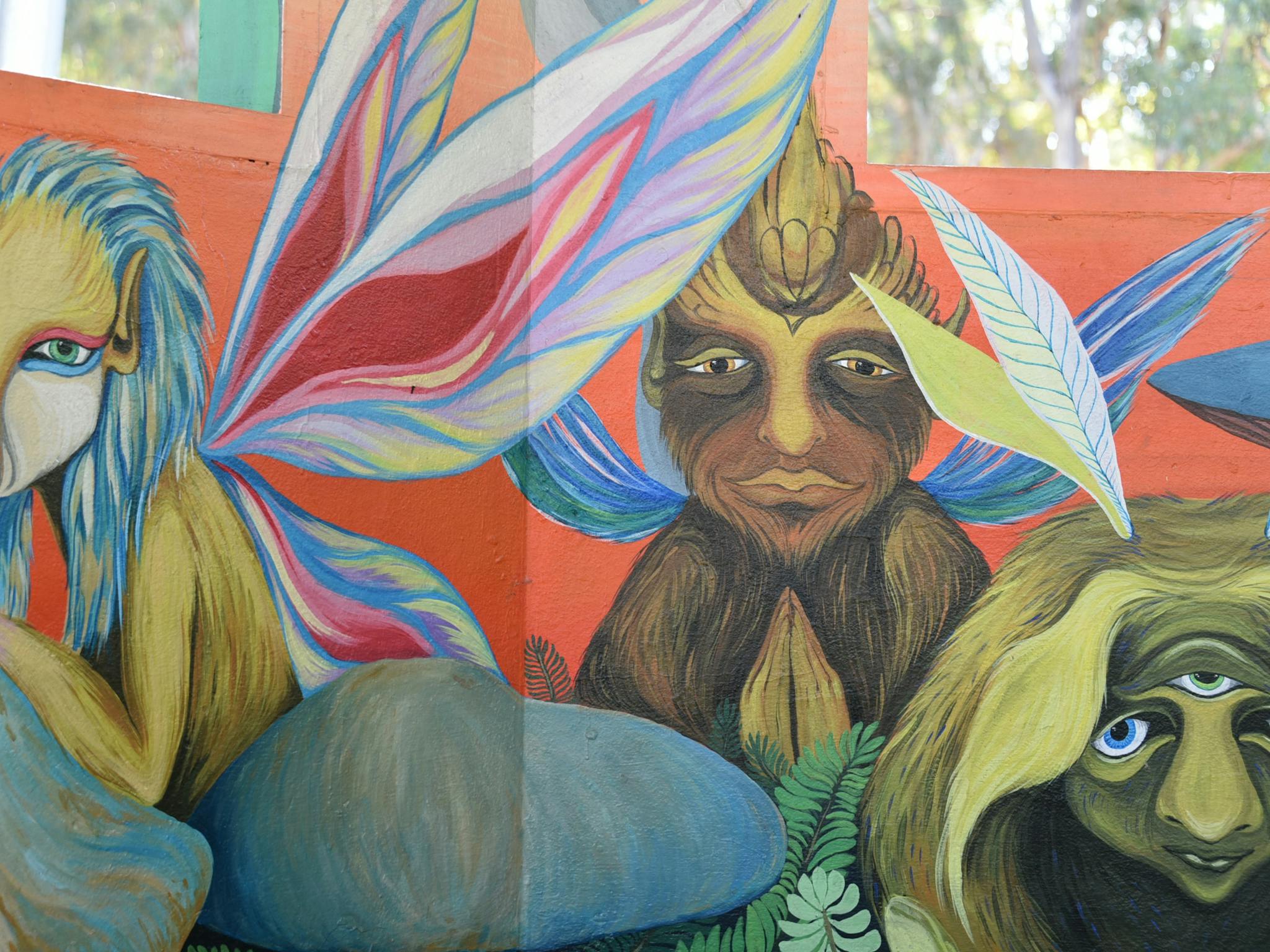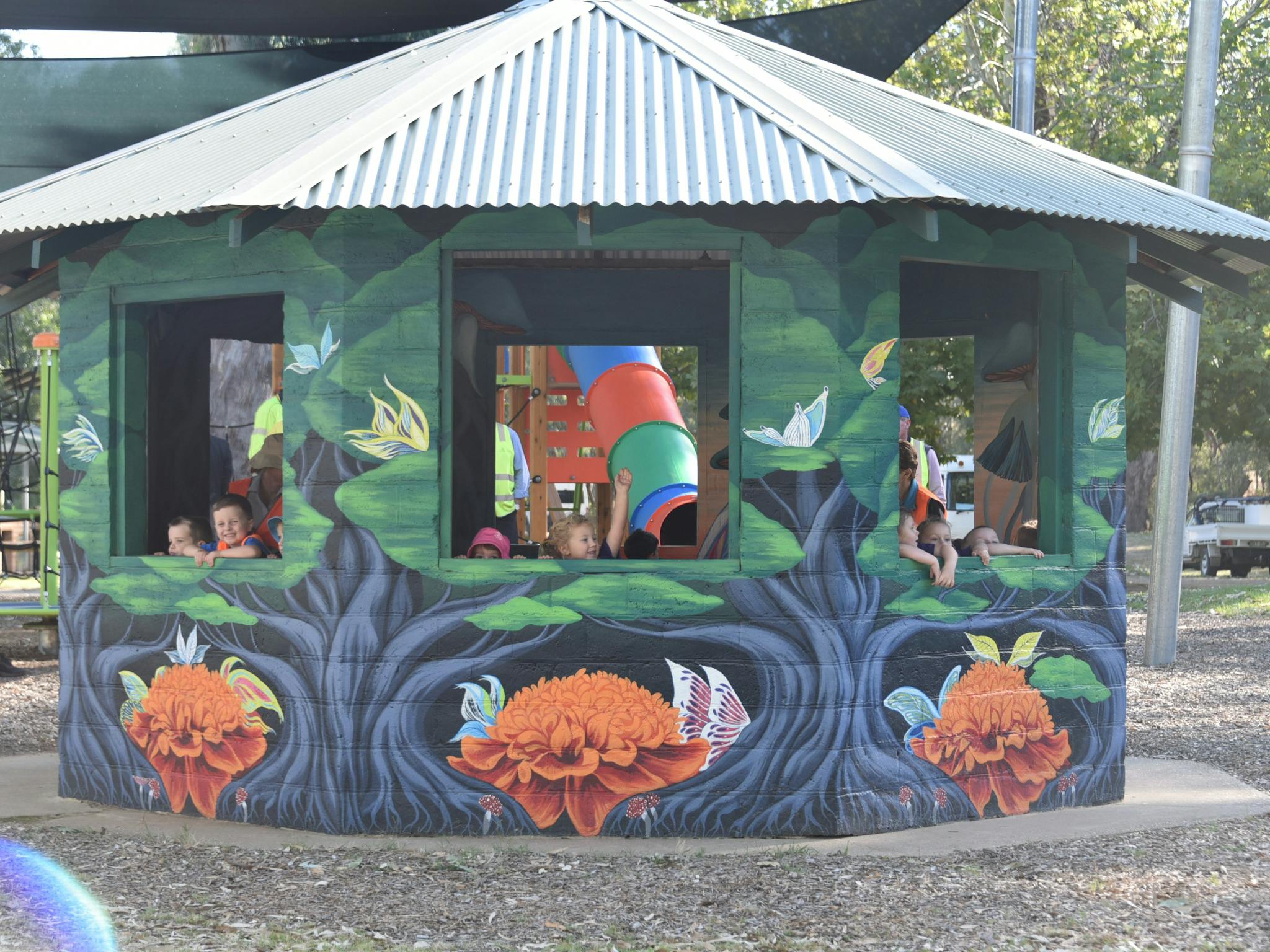 Can't Find It? Use Our Search
Can't Find It?Use Our Search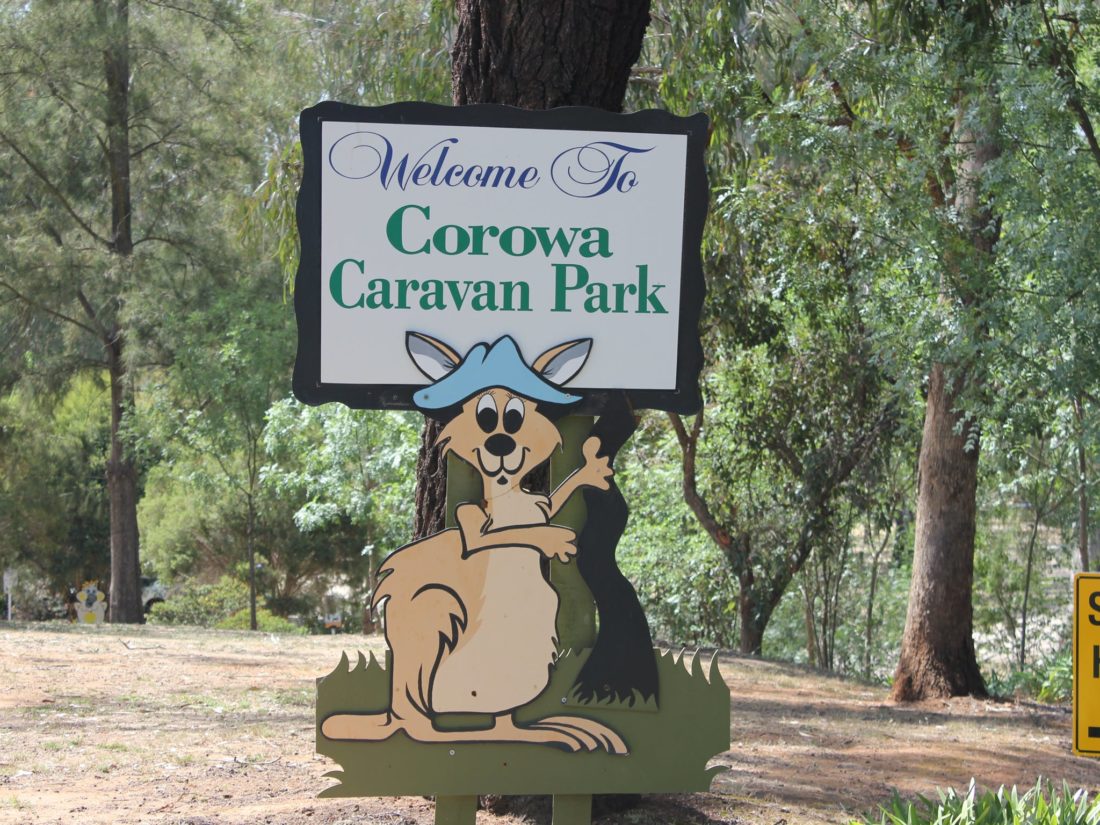 The Corowa Caravan Park is a large family park. Nestled on twelve acres amongst tall shady trees, the caravan park…