Murray Street (next to Primary School) Rutherglen 3685
Housed in Rutherglen's original c1872 school building the Common School Museum houses a fascinating collection of historical artifacts from Rutherglen and surrounds. Farming implements, wine paraphernalia, mining equipment, early photographs and a perfectly re-created period schoolroom are just a few of the highlights.
The Museum is open:-
Friday 11am – 3pm
Saturdays 1pm – 4pm
Sundays 1pm – 4pm
Mondays 1pm – 4pm
With groups catered for at any time by appointment. Contact us
Family History
We are able to help you research your family history and have a huge amount of local information in our records. The society houses Rutherglen rate records and Rutherglen Sun editions on microfilm, with Victorian Births, Deaths & Marriages records on microfiche, Carlyle & District Cemetery records and local school records.
To help us exist as a Society we have a small fee for any research carried out – $40 per initial enquiry. If you would like further information please contact us.
The society's fireproof vault is also available for groups to store valuable documents and historical artefacts.
Can't Find It? Use Our Search
Can't Find It?Use Our Search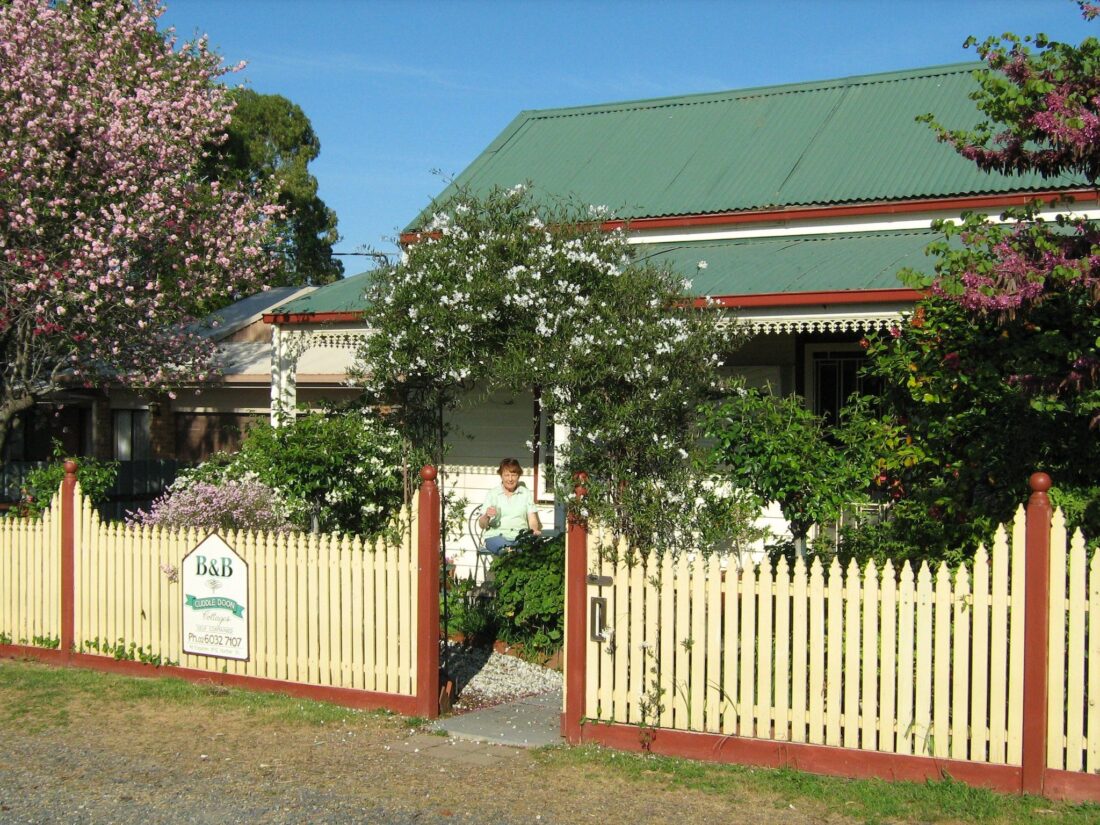 Cuddledoon Cottage bed and breakfast is situated in Rutherglen and was built in 1899 as a miner's cottage. The two…